Posted on
April 19th, 2017
by Mary Lord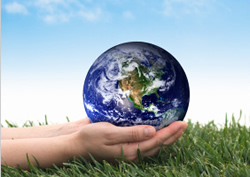 Kids love exploring the world around them, and Earth Day offers a great way to introduce them to environmental science and engineering. The following sampler includes activities, lessons, and resources ranging from starting a school-wide energy audit to "green" buildings, the science behind solar ovens, and sustainable design.
New! NASA's Adopt the Planet invites people around the world to celebrate Earth Day 2017 by virtually adopting one of 64,000 pieces of Earth as seen from space. A personalized adoption certificate featuring data from NASA's Earth-observing satellites for a randomly assigned location can be printed out and shared.
Earth Day Network has information on its campaigns, such as greener schools, and a Climate Week Toolkit for Teachers [PDF] that includes tips for family activities, civic action, and science classes. Click HERE to see toolkits for teach-ins, universities, and others.
Click HERE for information on the March for Science.
EPA's Earth Day site offers lessons for teachers, community service ideas, and a history of Earth Day.
Engineering, Go For It Past Lessons:
See also: eGFI Teachers' Sustainability Education Resources and eGFI Teachers' Green Roof Resources
Activities and Projects:
Citizen-Science Sites:
The Cool School Challenge, sponsored by the World Wildlife Fund and developed by a high school environmental educator, engages students and teachers in practical strategies to reduce carbon dioxide (CO2) and other greenhouse gas emissions school-wide. Schools that complete the Challenge automatically qualify for a bronze level award through the Eco-Schools USA program!
Earth: The Operator's Manual, developed from research sponsored by the National Science Foundation, includes climate-change lessons, activities, videos of "Energy Heroes," and a step-by-step guide to cutting home or school energy use, including an energy-use calculator.
Project Noah is a site for citizen-scientists (and curious kids) around the world to explore and document wildlife by uploading photos of beautiful, strange, or unknown creatures and finding out what they are.
Earth Day-themed newsletters, articles, and videos from our eGfi blogs:
Teachers' newsletters:

Features from our eGfi Students blog: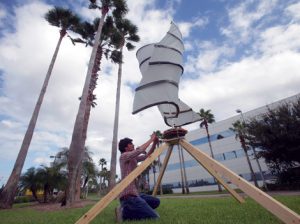 updated 4/21/17
Filed under: Class Activities, Grades 6-8, Grades 9-12, Grades K-5, Lesson Plans, Special Features, Web Resources
Tags: Class Activities, Curriculum, Earth Day, Energy, Environmental Engineering, Environmental science, Green design, green roof, groundwater, Internet Resources, inventor, Lesson Plan, Lesson Plans, Pollution, Resources for Teachers, Sustainability, Teacher Resources, Trash, Videos, waste, Web Resources, Wind Energy