Posted on
April 19th, 2017
by Mary Lord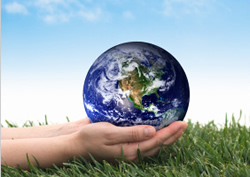 Kids love exploring the world around them, and Earth Day offers a great way to introduce them to environmental science and engineering. The following sampler includes activities, lessons, and resources ranging from starting a school-wide energy audit to "green" buildings, the science behind solar ovens, and sustainable design.
NASA's Earth Day Resources for Informal Educators includes activities on how to read a heat map. The space agency's Adopt the Planet campaign invited people around the world to celebrate Earth Day 2017 by virtually adopting one of 64,000 pieces of Earth as seen from space. A personalized adoption certificate featuring data from NASA's Earth-observing satellites for a randomly assigned location can be printed out and shared.
Earth Day Network has information on its campaigns, such as the 2018 End Plastic Pollution campaign, and a 2017 Climate Week Toolkit for Teachers [PDF] that includes tips for family activities, civic action, and science classes. Click HERE to see toolkits for teach-ins, universities, and others.
NOAA's Marine Debris Program includes "Trash Talk," an Emmy-award winning video series aimed at students and teachers, and a citizen-science project on monitoring marine debris that includes a Marine Debris Tracker app developed by the University of Georgia's college of engineering that lets anyone report and map plastic waste and other coastal litter. There's also an annual student marine-debris art contest!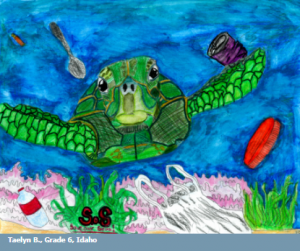 EPA's Earth Day site offers lessons for teachers, community service ideas, and a history of Earth Day.
Engineering, Go For It Past Lessons:
See also: eGFI Teachers' Sustainability Education Resources and eGFI Teachers' Green Roof Resources
Activities and Projects:
Engineering is Elementary's Plants to Plastics is a free, downloadable engineering design challenge for middle school students from the Museum of Science, Boston on replacing plastics with materials made from plants. Designed for use in after-school programs.
Green Education Foundation's Sustainability lessons and activities and Top 10 Earth Day Projects. Design a walkable route to school, adopt a plant, and other "green team" activities!
SENSE IT is a free, standards-based curriculum for middle and high school students that instills technical skills and sense of environmental stewardship by building, deploying, and analyzing data from wireless water-quality sensors that monitor the health of a local river or stream.
The U.S. Environmental Protection Agency's Earth Day site offers lessons for teachers, community service ideas, and a history of Earth Day. EPA's Indoor Air Quality initiative offers resources and lessons on air quality and information for teachers about promoting healthy school environments.
NASA's Climate Kids has interactive games, videos, and other fun resources about weather and climate change for elementary school-age children.
HowToSmile.org's environmental science activities for various age groups.
Citizen-Science Sites:
Earth Day-themed newsletters, articles, and videos from our eGfi blogs:
Teachers' newsletters:

Features from our eGfi Students and Teachers blogs: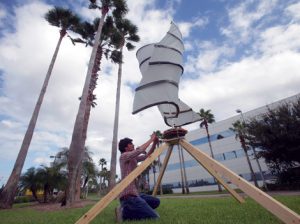 updated 4/21/17
Filed under: Class Activities, Grades 6-8, Grades 9-12, Grades K-5, K-12 Outreach Programs, Lesson Plans, Special Features, Web Resources
Tags: Class Activities, Curriculum, Earth Day, Energy, Engineering is Everywhere, Environmental Engineering, Environmental science, Green design, green roof, groundwater, Internet Resources, inventor, Lesson Plan, Lesson Plans, marine debris, NOAA, Ocean Cleanup, plastic, Pollution, Resources for Teachers, SENSE IT, Sustainability, Teacher Resources, Trash, vertical farming, Videos, waste, Web Resources, Wind Energy