Posted on
May 3rd, 2010
by Jaimie Schock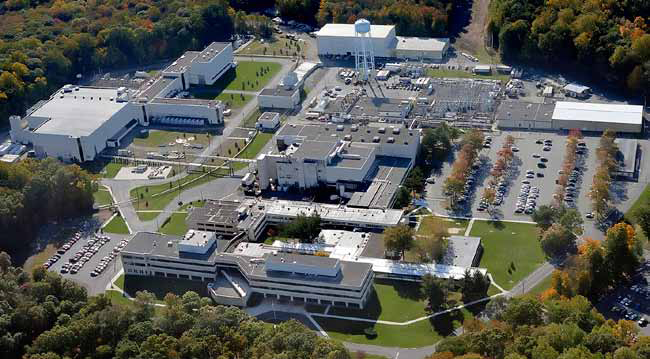 At the Department of Energy's National Laboratories, more than 30,000 scientists and engineers perform cutting-edge research with up-to-date facilities and equipment. Most offer some form of educational outreach, including workshops, lectures and tours, and make materials available to teachers nationwide via the Web. Several labs have also hit the road in order to bring free science and engineering education directly to nearby schools.
At the Princeton Plasma Physics Laboratory (pictured above) in New Jersey, physicists and engineers volunteer to share their expertise with K-12 classrooms, often with hands-on activities. PPPL engineer Ray Camp, for instance, gives a session on cryogenics, the application of very cold temperatures.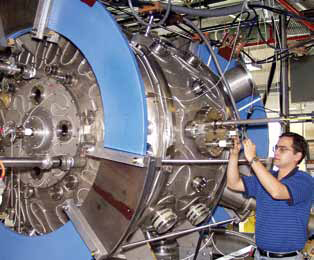 One PPPL activity explains plasma, the name for ions and electrons let loose when gas atoms are heated to extreme temperatures and collide. Students are given a glass globe containing miniature coils. They watch as electrons in the coil oscillate quickly, shaking the atoms so hard that their electrons fall off and plasma is formed.
In an interactive demonstration explaining eddy current, students drop a piece of metal through a copper tube to demonstrate gravity without drag. Then, they drop a magnet, watching how it falls at a slower rate because it creates a magnetic field.
The Pacific Northwest National Laboratory in Richland, Washington, provides school and career events with "Sharing Science with Schools" presentations, which describe the lab's current research and development. The lab's scientists, who specialize both in renewable energy and counter-terrorism research, also participate in Mathematics, Science, and Engineering Achievement (MESA) workshops and conferences and the Expanding Your Horizons annual conference for  six through eighth grade girls. Some key topics covered include nuclear science, environmental and materials engineering, and robotics.
The high-energy physics Fermi National Accelerator Laboratory in Batavia, Illinois, also deploys scientists to classrooms, where they use specially designed kits to perform demonstrations. FNAL is an active participant in National Lab Day classroom volunteering, and it regularly trains teachers and provides free curriculum materials.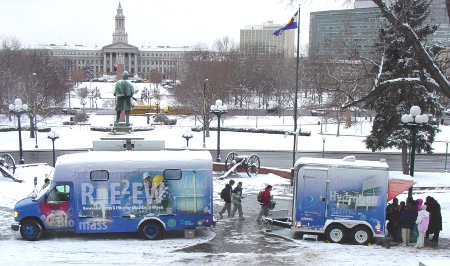 The National Renewable Energy Laboratory, with multiple locations nationwide, takes it to the road with a mobile teacher resource center — a customized, propane-fueled van outfitted with electronics, displays, and workstations. The "RnE2EW" vehicle, developed through a partnership among NREL, BP America, and DOE, provides free hands-on renewable energy science activities to students, teachers, and the community. The lab also conducts  professional development seminars.
Los Alamos National Laboratory, a broad-topic research facility in New Mexico, has a mobile museum that visits local schools and delivers free, hands-on science activities using science equipment provided by the Bradbury Science Museum and guided by museum staff. Like NREL's science-mobile, the LANL mobile museum provides equipment and resources that may be too expensive for school districts to buy, along with topics and activities that change from year to year.
More indirectly, the multi-program Oak Ridge National Laboratory in Tennessee has opened its pocketbooks in support of school science, making several $10,000 donations to state high schools since 2000. One grant helped a rural high school hire a new science teacher.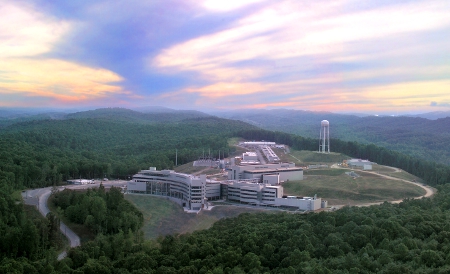 Filed under: Special Features
Tags: Laboratory Experience, Lecture Series, Museums, National Lab Day, National Laboratories, Plasma Physics