Posted on
May 3rd, 2010
by Jaimie Schock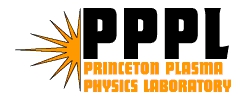 Princeton Plasma Physics Laboratory in New Jersey provides many different programs and materials for teachers and students at all levels. PPPL offers internships, fellowships, volunteer lecturers who visit classrooms, weekend programs, videos, experiments, awards for students, undergraduate and graduate programs, workshops/camps, conferences, tours, tournaments, publications, presentations, and their Science Education Laboratory, which is the center of education and research activities.
PPPL's Plasma Science and Fusion Energy Institute is a one-week intensive workshop designed to provide the opportunity to study plasma physics and fusion energy through experimental research in PPPL's state-of-the-art laboratories. Participants perform experiments in collaboration with laboratory scientists that investigate the basic properties of plasmas. An integral part of the Institute is the development of new plasma-based lesson plans, student-led investigations and demonstrations. All participants will receive equipment similar to what is used during the workshop to take back to their classroom. In addition, up to $2,000 is available through a mini-grant to purchase additional equipment after completion of the workshop. Current physics teachers of grades 9-12 are eligible to apply as are advanced middle school teachers of physical science. Selection is limited and is based, in part, on the applicant's teaching, research, and educational experience.
Read more about PPPL and other National Labs and their outreach to K-12 education in this special feature article.
Filed under: For Teachers, Grades 6-8, Grades 9-12, Grades K-5, K-12 Outreach Programs, Web Resources
Tags: Internet Resources, National Laboratories, Web Resources