Posted on
February 21st, 2014
by Mary Lord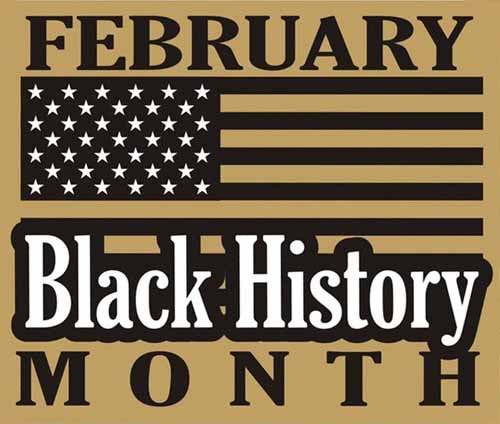 African American scientists, engineers, mathematicians, and inventors have contributed to fields from agriculture to medicine to space. Here are some resources to showcase their STEM accomplishments.
African American Innovators. eGFI blog post featuring six African Americans whose pioneering work spans from peanuts to laser surgery. For more profiles, see the Februrary 2011 eGFI Teachers' newsletter.
African American Scientists This AAAS Science Update audio series features the voices of an electrical and computer engineering professor who invented a microphone, an MIT grad student working to create emotionally intelligent machines, and other African American scientists and inventors who are blazing a trail in STEM.
Black History Month ScienceNetLinks. Science NetLinks and AAAS have compiled links to activities and other resources to help teachers honor the achievements and scientific work of African Americans.
Black Engineers' Contributions to the World. This 2002 article from the University of Nebraska, Lincoln's College of Engineering and Technology features brief biographies of African American inventors and their path-breaking work.
Cape Cosmos. Videos, podcasts, and interviews documenting the struggles and triumphs of women and African Americans working in the space program and NASA.
Famous Black Engineers Throughout History. A brief series of bios compiled by How Stuff Works.
Famous Black Inventors. Snapshot bios of the innovators behind such breakthroughs as blood plasma, microphones, and the SuperSoaker squirt gun.
Focus on Diversity: African Americans do Important Work in Engineering and Technology. Today's tech pros are bringing their skills to industries from medical therapeutics to national defense. 2014 post from Diversity/Careers in Engineering and Information Technology.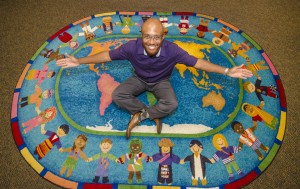 Photo, right, Sandia's Aaron Brundage.
Meet Ursula Burns: From poverty to CEO eGFI Students' blog profile of the mechanical engineer who became the first African American female to head a Fortune 500 company.
Race and the Space Race PRX radio's Soundprint documentary about the African American scientists and engineers who broke NASA's color barrier during the Civil Rights era. Narrated by Mae Jemison, an engineering Ph.D. who became the first African American woman astronaut in outer space.
ScienceMakers Oral histories of African Americans in science and technology from the History Makers, the nation's largest African American video oral history collection.
Smithsonian Institution Black History Month 2014. Links to standards-based resources for teachers, museum collections, and events in Washington, D.C., and New York City.
Sun, Natural Selection, and Skin Color. A AAAS ScienceNetLinks activity for middle school students explores how the sun's intensity at different latitudes has contributed to variations in human skin color.
Filed under: Special Features, Web Resources
Tags: African American scientists and engineers, Black History Month, STEM