Posted on
February 1st, 2010
by Jaimie Schock
Engineers, scientists, and mathematicians of color have helped shape American invention from the nation's earliest days. The most famous is probably George Washington Carver, who found hundreds of ways to use peanuts and soybeans in chemistry and manufacturing. Here are some less well-known figures who also made important contributions:
George Washington Carver
Benjamin Banneker, a self-taught astronomer, clock engineer, and surveyor, helped to determine the boundaries of Washington, D.C., where a high school is named after him. He also made a wooden clock that kept accurate time for 40 years, accurately predicted a solar eclipse in 1789, and wrote an almanac containing tide tables, future eclipses, and medicinal formulas.
Norbert Rillieux, an applied mechanics expert, created an evaporating pan, which greatly improved the sugar-refining process and is still used today. Rillieux also developed an engineering plan to deal with a 1850s yellow fever outbreak in New Orleans. The plan called for eliminating mosquitoes' moist breeding grounds. A state legislator blocked implementation, but, years later, white engineers solved the problem using techniques nearly identical to Rillieux's.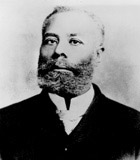 Elijah McCoy invented a lubricating cup for locomotive steam engines in 1872. The cup kept the engines constantly lubricated, thus preventing overheating and the need for numerous stops. He also invented a folding ironing board and a lawn sprinkler.
Madam C. J.  Walker invented a hair-straightening process, which was unique in using sets of brushes and heated combs. With its success in 1905,  she became  one of the first African-American millionaires, and in turn, helped fund key social efforts, including the NAACP, historically black colleges, and the writers and artists of the Harlem Renaissance.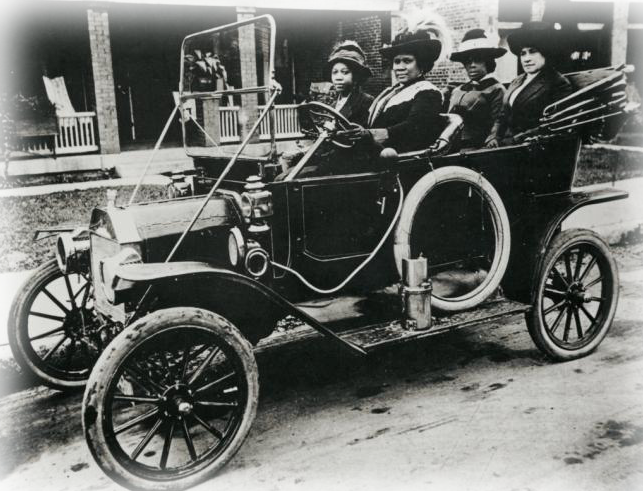 Madame C. J. Walker driving an automobile.
Frederick McKinley Jones designed the first air-cooling units in 1935 for long-haul trucks, ships, aircraft and train cars, so that perishable food could be shipped long distances. He also created portable X-ray machines, sound equipment and gasoline engines.
Archie Alexander worked as a foreman for a bridge-building company before starting his own, which built roads and bridges, such as the 1949 Whitehurst Freeway and the Tidal Basin Bridge in Washington D.C. He also designed the Tuskegee Airfield and the heating and cooling system at Iowa State University, his alma mater.
Patricia Bath became the first African American female doctor to receive a patent for medical use in 1988 when she created an improved apparatus to remove cataracts with a fiberoptic laser. She also developed a system of volunteer medical services that significantly reduced eye disease and blindness within low-income African American communities.
Through the years, many African Americans encountered more barriers than opportunities in engineering and the sciences. Although efforts are now being made to diversity these fields, people of color are still under-represented.
Filed under: Special Features