Posted on
September 18th, 2011
by Jaimie Schock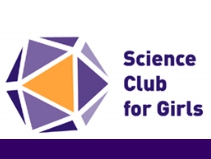 Science Club for Girls (SCFG), founded in 1994, is a series of afterschool STEM programs targeting girls, particularly impoverished and/or racial and ethnic minorities. SCFG provides free, hands-on science and engineering programs to more than 1,000 girls in five cities in eastern Massachusetts (Cambridge, Lawrence, Boston, Newton, and Fitchburg), and in Pokuase, Ghana.
Girls in the clubs explore science and technology through experiments and activities. The clubs' instructors are local scientists, graduate students, and college students. Parents and the greater community also work with the organization.
The youth program (grades K-7) includes afterschool and weekend programs held at schools, community centers, college campuses and churches. SCFG partners with other organizations during the summer to offer science clubs as a part of partner program offerings.
Through the Junior Mentor leadership program, teenage girls in grades 7-12 become role models, teaching young children science, learning life skills, conducting outreach, and exploring careers in STEM fields. SCFG's teen programming also gives girls a chance to earn a stipend and/or volunteer hours for school credit.
Filed under: Grades 6-8, Grades 9-12, Grades K-5, K-12 Outreach Programs
Tags: African-American Students, After School, Girls Education, Hispanic Students, Mentoring, Minority Group Students, Professional Development, Programs for Girls, Programs for Students, STEM Clubs, Summer Camps & Programs (Students)