Posted on
September 25th, 2011
by Mary Lord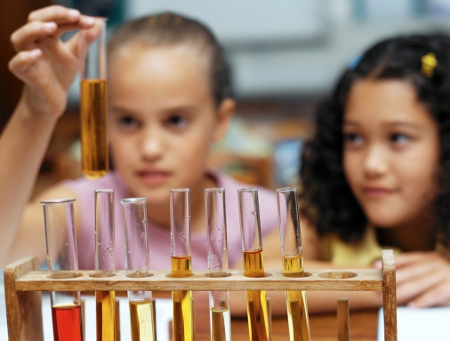 Just as they led the development of Common Core literacy and math standards, states now are heading up a nationwide effort to create robust new science and engineering standards.
The Next Generation Science Standards (NGSS) aim to improve science, technology, and engineering education from kindergarten through 12th grade so that students graduate prepared for today's global, knowledge-based economy.  The initiative began last July with the release of frameworks developed by National Research Council, an arm of the National Academies of Science, that put engineering on a par with physics and other traditional disciplines. Now, teachers and education officials in 20 states will turn those frameworks into learning standards that can guide classroom instruction.
Achieve, the Washington, DC-based nonprofit that has managed work on the Common Core State Standards, is spearheading the NGSS work as well.
"This will be a collaborative process that will lead to a set of standards that provides America's students with a strong foundation in science and supports college and career readiness for all," said Achieve's president, Michael Cohen.
Jobs in science, technology, engineering and mathematics grew three times faster than in other sectors over the past decade. That surge is expected to continue in the next 10 years, a recent study by the U.S. Department of Commerce estimates.
The 20 states participating in the NGSS are Arizona, California, Georgia, Iowa, Kansas, Kentucky, Maine, Maryland, Massachusetts, Michigan, Minnesota, New Jersey, New York, Ohio, Rhode Island, South Dakota, Tennessee, Vermont, Washington, and West Virginia.
Filed under: K-12 Education News
Tags: Common Core State Standards, Education Policy, Next Generation Science Standards, NGSS, Science and Engineering