Posted on
September 19th, 2012
by Mary Lord
Americans of Latin descent have made notable contributions to science, engineering, innovation, and education. In honor of National Hispanic Heritage Month, September 15 – October 15, 2012, ASEE presents a diverse group of high achievers.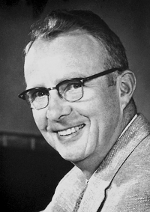 Luis Walter Alvarez (1911-1988), Experimental Physicist, Nobel Laureate
His contributions to elementary particle physics, including helping to produce the first proton linear accelerator, earned San Francisco-born experimental physicist, Manhattan Project scientist, and University of California, Berkeley inventor Luis Walter Alvarez a Nobel Prize in 1968. But he may be equally notable for co-developing the theory linking dinosaurs' extinction with the impact of a giant asteroid or comet.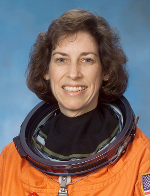 Ellen Ochoa, First Hispanic Woman Astronaut
With a bachelor's degree in physics from San Diego State University and master's and doctoral degrees in electrical engineering from Stanford, the Los Angeles-born inventor also has three patents related to optical systems. The veteran of four space flights, she became the first Hispanic woman in the world to go into space when she served aboard the shuttle Discovery in 1993. Ochoa currently is the deputy director of NASA's Johnson Space Center.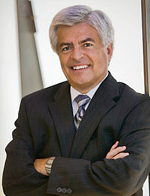 Dan Arvizu, Director of the National Renewable Energy Laboratory
A mechanical engineer with degrees from New Mexico State University and Stanford, Arvizu heads the Energy Department's main lab for research and development in energy efficiency and renewable fuels. Since beginning his career at Bell Lands, he has helped shape national research policy as a member, and currently chair, of the National Science Board.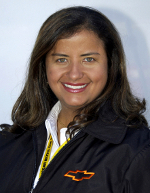 Alba Colón, NASCAR Engineer, GM Racing Program Manager
Hired by General Motors right after she earned a mechanical engineering degree from the University of Puerto Rico, Mayagüez, in 1994, Colón was a rare professional engineer in the seat-of-the-pants auto racing world. She rose to become GM Racing's Chevrolet program manager in 2001 and now oversees NASCAR's top-tier Sprint Cup series. Colón has helped design accelerometers and tire-pressure sensors, but her crowning achievement was a totally revamped engine for conventional cars, replacing a design little changed since 1955.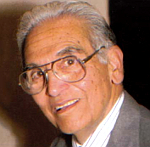 Albert Vinicio Baez (1912-2007), Physicist, Inventor, Educator
In 1948, Mexico-born, Brooklyn-reared Baez shared in development of the X-ray reflection microscope – still used today – for examination of living cells. He later developed optics for an X-ray telescope. Educator, textbook author and prolific filmmaker, he was the father of folksinger Joan Baez.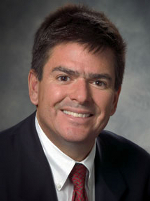 Enrique J. Lavernia, Dean, College of Engineering, University of California, Davis
In a career combining research and university administration, Lavernia was named a Presidential Young Investigator by the National Science Foundation, has published 400 journal and 200 conference publications, and run the Advanced Materials Research Group at UC Davis.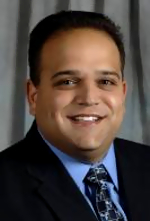 Ivan R. Diaz, Director of Parks Development and Integration for Walt Disney Parks and Resorts
An electrical engineer and MBA, Diaz is responsible for the development and infrastructure of assets, rides, attractions, and shows at Walt Disney theme parks worldwide, ensuring safety and efficiency. Recently, he has overseen the expansion of the Magic Kingdom in Orlando, Fla.
Filed under: Special Features
Tags: Alba Colon, Albert Baez, astronaut, Dan Arvizu, Ellen Ochoa, Enrique Lavernia, famous engineers, Hispanic engineers, Hispanic Heritage Month, Ivan Diaz, Luis Walter Alvarez, NASCAR, notable engineers, particle physics, X-ray reflection microscope