Posted on
September 19th, 2012
by Mary Lord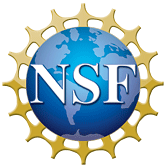 The National Science Foundation offers K-12 educators a variety of resources and funding for projects. Learn about NSF's Discovery Research K-12 program, as well the recently released DR K-12 solicitation to support projects that develop and study resources, models and technologies for STEM education.
NSF DR K-12 Program Webinar
September 25th, 1:00 p.m.-2:00 p.m. EDT
October 18th, 1:00 p.m.-2:00 p.m. EDT
Sign up to attend either of these sessions.
CADRE, the resource network for DR K-12 grantees, is hosting the event.
http://hub.mspnet.org/entry.cfm/announce/id-196
Filed under: Web Resources