Posted on
August 30th, 2010
by Jaimie Schock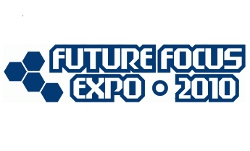 When: October 12, 2010, 4-9 p.m.
Where: Liberty University's Tolsma Indoor Track, 1971 University Blvd, Lynchburg, VA 24502
Cost: Free, pre-registration not required
The 5th annual Future Focus EXPO, hosted by Region 2000 Technology Council, is a career exploration event for middle school and high school students. The EXPO brings together area sci-tech related businesses and organizations with students and parents to highlight career opportunities and the education and training necessary for those careers. Demonstrations and hands-on activities will also be on hand, and there are numerous give-aways and prizes.
On-campus parking is free. Event is held from 4:00 – 9:00 p.m. More than 2000 area middle and high school students will be in attendance. Career and educational opportunities will be offered from more than 50 area companies. The first 500 attendees (students) receive a free T-shirt, and there will be door prizes and giveaways including a Nintendo Wii game system and an iPod Touch.
This event is part of the USA Science and Engineering Festival. Consult the list of satellite events to find one near you!
Filed under: Grades 6-8, Grades 9-12, K-12 Outreach Programs
Tags: Career Planning, Events, Expos, Outreach, Student Conference, USA Science and Engineering Festival 2010