Posted on
May 29th, 2011
by Mary Lord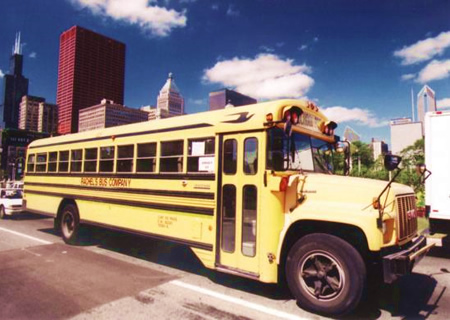 New Census figures reveal that the nation's overall spending on education grew at a significantly slower pace in 2009 than at any other time in more than a decade. The New York Times (5/25) says public school districts spent an average of $10,499 per student on elementary and secondary education that year, up 2.3 percent from 2008. That represents a sharp decline from the two previous years, when spending rose by 6.1 percent and 5.8 percent.
Overall, the nation devoted $590.9 billion to education in 2009. State revenues accounted for $276.2 billion of that total, or 46.7 percent, with local revenues supplying 43.8 percent and the federal government about 9.5 percent.
New York led the nation in overall spending, at $18,126 per student. School officials pointed to high personnel costs and a large number of state education mandates as among the factors that push up the cost of education in the state. The District of Columbia ranked second, with spending rising 12.4 percent over the previous year — the largest increase in the nation — to $16,408. The next three highest-spending states were New Jersey ($16,271), Arkansas ($15,552) and Vermont ($15,175).
At the other end of the scale, Utah spent the least per student, at $6,356, preceded by Idaho ($7,092), Arizona ($7,813), Oklahoma ($7,885), and Tennessee ($7,897).
Employee benefits, including pensions and health care, continued to be the fastest-growing cost in education, increasing at twice the rate of salaries, according to the figures. For instance, benefits accounted for 22 cents of every $1 spent on schools in 2009, compared with 17 cents in 2002.
State education officials say the actual per-student spending is higher than the Census Bureau estimates. In New Jersey, for instance, Gov. Chris Christie recently announced a new method for calculating education spending that boosted the official per-student cost to $17, 836 last year — more than $4,000 higher the average using the previous method. Meanwhile, Christie announced he won't fight the state supreme court's order to add $500 million to equalize funding for poor school districts.
Filed under: K-12 Education News
Tags: Education Policy, Public Policy