Posted on
November 24th, 2015
by Mary Lord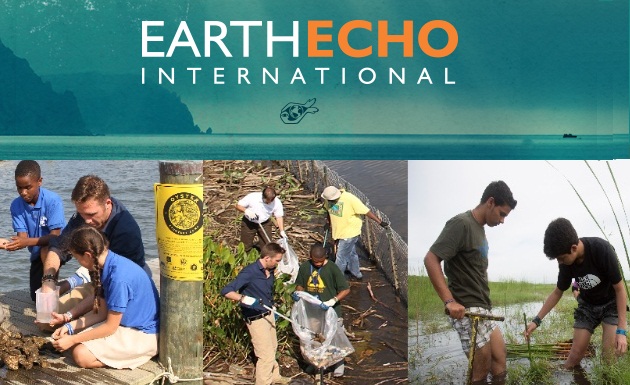 EarthEcho International, a nonprofit environmental education and advocacy group founded by the grandchildren of legendary underwater explorer Jacques Yves Cousteau, invites young environmental leaders ages 15 to 22 to apply for its inaugural EarthEcho International Youth Leadership Council.
The group seeks  up to 15 young people to:
provide valuable insight and expertise in the development of EarthEcho International's programs;
lead initiatives to engage young people in conservation work in their communities; and
develop programs to help support EarthEcho's mission of inspiring young people worldwide to act now for a sustainable future.
Through this role, Youth Leadership Council members will have the opportunity to serve in an advisory capacity and gain an understanding of the operations of an international nonprofit organization, interact with leaders in the fields of conservation and education, and gain access to experts and resources to explore personal conservation interests.
Applications for this program are due December 31, 2015, and can be accessed here.
Questions? Contact Sean Russell at youthcouncil@earthecho.org.
Filed under: K-12 Outreach Programs, Special Features
Tags: EarthEcho International, Environmental Engineering, Environmental science, Grades 9-12, hands-on learning, leadership, Programs for Students, youth advisory council