Posted on
November 24th, 2015
by Mary Lord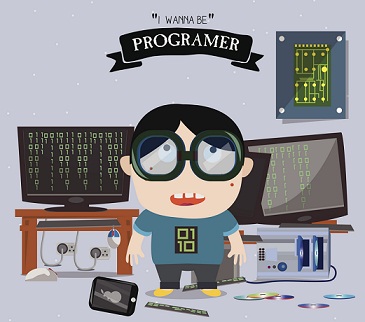 Computer programming is a language, one that an Atlanta-based tech company chief  believes every elementary student should get a head start on learning.
He's even putting his money where his mouth is, launching a nationwide contest that would send a master coding instructor to train K-8 teachers in a high-poverty school district for up to a year.
Ari Ioaniddes, president and chief software architect of Emerald Data Solutions, is investing up to $1 million in what is billed as a "breakthrough computer science program designed to integrate coding into elementary classrooms nationwide."
One of the biggest challenges to teaching computer coding – other than the widespread misperception that the subject is too hard for young studnets – is the lack of trained teachers. Emerald Data's solution was to offer the services of award-winning educator Grant Smith, a trailblazer who developed a computer coding curriculum guide and taught thousands of elementary students to program in his high-poverty Avondale, Arizona district and elsewhere.
School districts can apply for a grant to have Smith reside and work in the district for a year or for a semester, with a semester of follow-up training. Applications are due Dec. 31, 2015.
The company also is offering Smith's curriculum, now being implemented in Park City, Utah, for free to schools seeking to implement computer programming.
It may take more than the transformation of a single school district to change mind-sets. According to a Gallup & Google report, "Searching for Computer Science: Access and Barriers in U.S. K-12 Education,"  91 percentof parents want their child's school to teach computer science and 85 percent think it's just as or more important as math and English. However, fewer than 8 percent of school superintendents and principals believe that "demand is high" for computer science.
Filed under: Competitions and Contests, K-12 Outreach Programs
Tags: coding, Computer Programming, Curriculum, elementary school computer science, Emerald Data Solutions, Grant Opportunities, STEM education, Teacher Training