Posted on
November 18th, 2015
by Mary Lord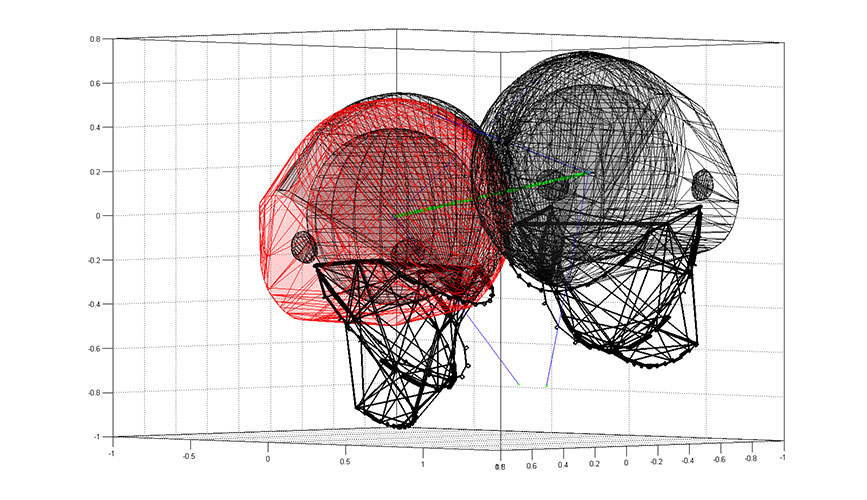 He revolutionized safety in auto racing following the death of legendary racer Dale Earnhardt in 2001. Now Dean Sicking, a professor of engineering at the University of Alabama, Birmingham, is tackling football helmets in an effort to reduce brain injuries at every level of the sport.
His goal: reduce concussions by 75 percent not only by using new materials but also by changing the way football helmets are tested. Instead of linear models of force and motion, Sicking's lab studies the impact on players' heads using crash-test dummies on a sled. It may be the world's most accurate proving ground for helmet safety.  See video.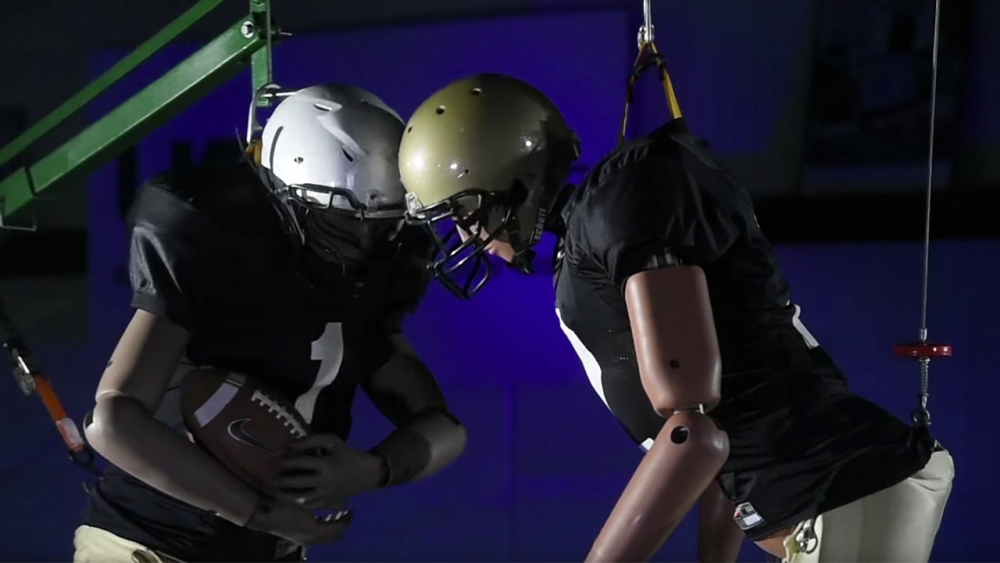 "Much of the football helmet industry sticks to the mantra, 'We can't prevent concussions' and that's where they stop," Sicking told CBS News's national college football correspondent Jon Solomon. "They try to improve themselves on arcane procedures that are designed to prevent skull fractures but doesn't do anything to prevent concussions."
Sicking's work builds on the SAFER barrier – for Steel And Foam Energy Reduction – used by all major speedways today. Made of hollow steel tubing with foam padding in front of it, the collapsible wall buffers the race track's concrete walls, absorbing most of the G-forces in a collision.
Since SAFER's debut, fatalities and serious injuries have fallen to near zero.
Sicking's patented technologies also can be found in guardrails on the federal highway system, saving 1,000 lives per year he estimates.
Sicking believes "the same thing can be done with helmets if we're willing to look at a system and apply all available technologies." He says the hard outer shell of a helmet is the same problem that concrete barriers posed to race car drivers a decade ago.
Concussions are a major concern for football players from high school to the National Football League. Successive blows to the head have sidelined star players like former West Virginia quarterback Clint Trickett, 24, and can lead to permanent impairment, early dementia, and even death.
Researchers at Boston University have found strong links between concussions in professional football and a degenerative brain disease called chronic traumatic encephalopathy (CTE). The B.U. team found CTE in 87 of 91 former NFL players tested.  Overall, CTE showed up in the brain tissue of 131 out of 165 individuals who, before they died, played football professionally, in college, or in high school.
The NFL recently proposed a $1 billion program to reduce head injuries and compensate disabled players, but not those with CTE. The league's efforts to suppress forensic pathologist Bennet Omalu's research on brain damage suffered its players is the subject of a 2015 film starring Will Smith. It's based on the 2009 CQ exposé Game Brain.
Filed under: Special Features
Tags: concussions, crash dummies, Dean Sicking, football helmet, impact, NFL, UAB, University of Alabama