Posted on
February 8th, 2013
by Mary Lord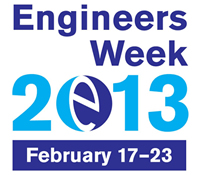 National Engineers Week is Feb. 17 – 23, 2013. Mark it by participating in or hosting a local event. Have fun doing hands-on engineering activities with your students. Or marvel at one of the country's many engineering landmarks on the National Society of Professional Engineers sightseer's guide.
This year's theme – Celebrate Awesome – salutes engineers, engineering students, and technicians and all the amazing things they do everyday to make the world a better place.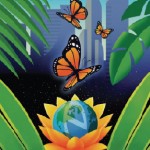 Discover Engineering Family Day, a free, fun-filled festival of activities (like dashing across pools of cornstarch and water), celebrity appearances, demonstrations, and talks, celebrates its 20th anniversary on Feb. 16 at the National Building Museum in Washington, D.C.
Also check out the Introduce a Girl to Engineering Day events taking place Feb. 21.
Filed under: For Teachers, Grades 6-8, Grades 9-12, Grades K-5, K-12 Outreach Programs, Special Features
Tags: E-Week, February, hands-on activities, Introduce a Girl to Engineering, National Engineers Week, Outreach, Web Resources