Posted on
March 15th, 2016
by Mary Lord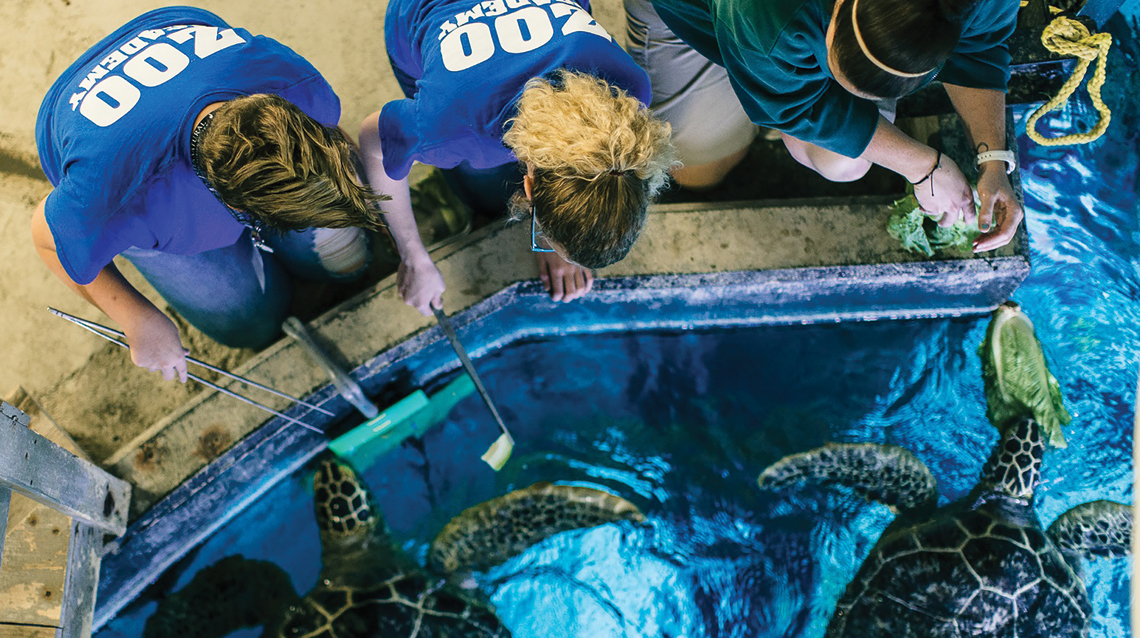 Museums and zoos may seem unlikely STEM classrooms. Yet these "informal" settings can spark the kind of deeper learning and problem-solving skills that teachers strive to foster.
Connected Science Learning, a new online journal for STEM educators, seeks to bridge that gap by highlighting effective programs and partnerships that enhance STEM learning. The inaugural issue, released March 15, for example, includes Omaha's "Zoo Academy," a high school within a zoo where students studied an endangered beetle and used engineering practices to develop a tool that helped larvae survive to adulthood. (Photo, above.) Other articles examine a STEM program in Minneapolis Public Schools and a Franklin Institute program on applying neuroscience to education.
Educators can sign up to receive the free journal, which was launched with pilot funding from the National Science Foundation and is being produced by the National Science Teachers Association (NSTA) and the Association of Science-Technology Centers (ASTC).
A second issue that will focus on professional development is scheduled for publication in fall 2016.
Filed under: K-12 Education News, K-12 Outreach Programs, Special Features, Web Resources
Tags: Association of Science Technology Centers, connected science learning, Education Policy, informal science, Museum, National Science Teachers Assocation, online journal, Professional Development, Research on Learning, Resources for Teachers, zoo