Posted on
July 17th, 2011
by Mary Lord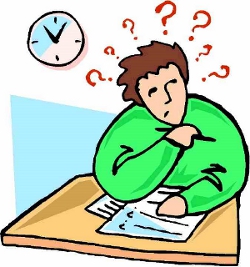 A 10-month investigation of Atlanta Public Schools has uncovered widespread cheating on state tests – so widespread that writers of the 428-page report ran out of synonyms for cheating. Some 44 schools and 178 educators were named in the probe, with teachers now facing termination and doubt spreading about impressive gains in student achievement that helped the former superintendent become 2009 superintendent of the year.
The school system's soaring scores had raised questions over years. In 2008, the Atlanta Journal-Constitution challenged the validity of some scores in a 2008 investigative report. Georgia also was one of seven states scrutinized in USA Today's recent series on schools where the percentage of wrong-to-right erasures was far higher than average. Last year, spurred by press reports, Georgia's governor asked the Georgia Bureau of Investigation to look into allegations about the validity of the 2009 state tests.
The resulting report, released June 30, details "a culture of fear, intimidation, and retaliation" that makes for riveting reading. In a feature on the investigation, the New York Times (7/18) described schools where principals humiliated teachers with low test results, forcing them to crawl under tables or dismissing those who refused to participate in score "changing parties." One principal wore gloves when altering results, she was so afraid of detection. Investigators also turned up falsified attendance records. All told, systematic cheating was found in 44 of 56 elementary and middle schools examined – nearly half the district's total, the New York Times reported (7/5). Of the 178 educators named in the report, 82 have confessed; the Atlanta Journal-Constitution (7/15) reported that Atlanta's interim schools superintendent has fired administrators and sent a letter advising teachers and principals implicated in impropriety to resign or get fired next week.
Atlanta's Channel 11 News has a school-by-school breakdown of the report.
Other states also are looking into alleged test improprieties. The U.S. Department of Education has joined the local inspector general to investigate test scores in the District of Columbia, another school district where USA Today found high numbers of wrong-to-right erasures.  Pennsylvania's Department of Education is looking into a 2009 report that just surfaced about potential improprieties in several school districts, including Philadelphia and Hazelton, USA Today reported.
Atlanta Public Schools has been put on accreditation probation. It also faces legal costs and may have to repay nearly $1 million in federal funds that schools received for their performance based on sketchy scores.  Meanwhile, students have begun heading back to school.
See PBS News Hour's report on Atlanta's cheating investigation included an interview with a Journal-Constitution reporter:
[youtube]http://www.youtube.com/watch?v=74iIddVzFSE[/youtube]
Filed under: K-12 Education News
Tags: Atlanta, cheating, Education Policy, Public Policy, Testing