Posted on
November 8th, 2010
by ASEE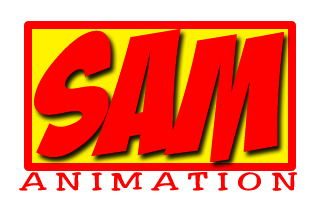 Date: December 4, 2010, 9am – 4pm. Level: Teachers of grades k-16. Location: Tufts University, 474 Boston Ave, Medford, MA. Cost: $420: $175 registration fee (lunch included); $245 fee (includes webcam, stand, and software).
Educator's Institute: Exploring Beyond the Animation

Full-Day Professional Development Hands-On Session
This full-day workshop from iCreate, of the Center for Engineering Education and Outreach, Tufts University, is intended to provide an immersive introduction of stop-motion animation to teachers using SAM Animation.
For teachers who have used SAM before, we will explore new techniques and expand their knowledge of how to use SAM as an assessment tool. Attendees will leave knowing how to use SAM – including making movies, adding audio, editing, and time lapse features; thinking about how stop-motion animation is particularly good for enhancing classroom activities; how to use student-generated animations as conversation starters; and how animation can be a formative assessment technique. This is a hands-on workshop, and attendees will spend the bulk of the time making movies.
Teachers from K-16 classrooms are welcome – the activities can scale to your particular content area.
Specific Topics include:
Time Lapse – attendees will learn how to use time lapse feature of SAM, how to help students think about interesting time lapse films, and tricks for successful time lapse set-ups.
Storyboarding and prop making – attendees will learn about the power of story boards and carefully chosen props for classroom animations. Opportunities to explore more advanced prop making techniques are included
SAM as formative assessment – how can the process of making movies, the discussions and critique of finished movies, and engaging with the ideas contained within the movies become meaningful formative assessment for you, as teacher.
Classroom tips and techniques – attendees will think about camera/stand set-ups, film festivals, and other tips for smooth classroom implementation
Convincing your administrators that SAM is right for your school – attendees will leave with tools for sharing why animation is a powerful, cross-disciplinary platform that can enhance everything from STEM classes to art and literacy work.
To register, please visit the Website
Background: In June 2010, former and current members of the Tufts University Center for Engineering Education and Outreach (CEEO) in Boston, Massachusetts launched iCreate to Educate, LLC, to provide  support for K-12 teachers in Science, Technology, Engineering, and Math (STEM) education.  Focusing on hands-on solutions to enhance STEM learning, iCreate utilizes SAM Animation, a  software developed by the CEEO with the support of the National Science Foundation.
Filed under: For Teachers, K-12 Outreach Programs
Tags: Animation, Programs for Teachers, Teacher Training, Teacher Workshops, Workshops