Posted on
November 8th, 2010
by ASEE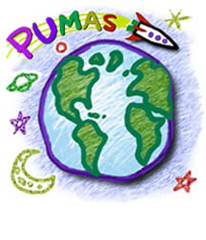 PUMAS (poo' • mas) — is a collection of brief examples from NASA showing how math and science topics taught in K-12 classes can be used in interesting settings, including every day life.
The examples are written primarily by scientists, engineers, and other content experts having practical experience with the material. They are aimed mainly at classroom teachers, and are available to all interested parties via the PUMAS web site.
Our goal is to capture, for the benefit of pre-college education, the flavor of the vast experience that working scientists have with interesting and practical uses of math and science.
Please the Website for more information.
Filed under: Web Resources
Tags: Math Lesson Plans, Mathematics, Science, Science Lesson Plans