Posted on
October 30th, 2015
by Mary Lord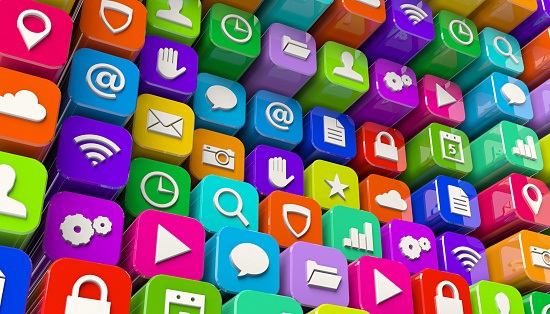 A Greek mythology-themed app to help kids learn math. An app to reduce school shootings by helping teens manage stress.
These are among the winning ideas that middle and high school students dreamed up in the Verizon Innovative App Challenge, a four-year-old competition sponsored by the Verizon Foundation in partnership with the Technology Student Association. The contest, which awards a $20,000 grand prize to eight "Best in Nation" schools, asks teams to apply their STEM knowledge and submit an idea for a mobile technology application that can be used to solve a societal or community problem.
Absolutely no coding or app-building experience is necessary – just creativity and communication skills to come up with a novel app idea! MIT App Inventor Master Trainers then teach the teams coding and app development using MIT App Inventor, and work with winning teams to turn their concepts into downloadable apps.
New for 2015: The contest is open to nonprofit groups and clubs.
In the past three years, more than 18,000 students have participated in the app challenge. Submissions have come from a wide variety of disciplines, including the humanities and language arts, and from a broad array of schools. Among last year's winners, for example, were teams from a high-poverty New York urban school, a Delaware arts magnet school, and a Texas middle school, where a group girls conceived of an app to help a blind classmate navigate their school. Along with a grand prize, that team won an invitation to the White House science fair!
REGISTER by NOVEMBER 24, 2015
See FAQ for details on signing up, developing winning concept, and more.
Filed under: Competitions and Contests, Grades 6-8, Grades 9-12, K-12 Outreach Programs
Tags: Competitions for Students, Contest, language arts, STEAM, Verizon Innovative App Challenge