Posted on
March 24th, 2014
by Mary Lord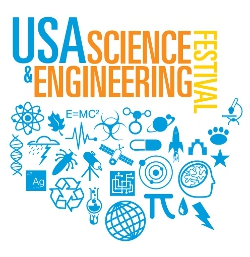 Celebrate STEM – including an Xtreme STEM Symposium and a lecture on surving a zombie invasion – at the USA Science & Engineering Festival.
Billed as the country's largest STEM education event, the 2014 expo features NASA rocket scientists, college engineering teams, "Dirty Jobs" host Mike Rowe, and more than 750 leading STEM organizations in two days of free, hands-on science and engineering activities for people of all ages. There's also a book fair and lecture series that includes the alternative rock band, They Might Be Giants.
The 2014 expo takes April 26-27, 2014 at the Walter E. Washington Convention Center in Washington, D.C.
Can't visit the nation's capital? Test your STEM Q with a series of fun brainteasers, read the expo's science blog, or watch highlights of past festivals. There also are short YouTube clips of the science and engineering behind extreme sports and other lecture topics. Students in Maryland, Virginia, Massachusetts and the District of Columbia can have lunch with a Nobel laureate.
Watch highlights of the 2012 USA Science and Engineering Festival:
[youtube]http://www.youtube.com/watch?v=VmahmC5k-8M[/youtube]
Filed under: K-12 Outreach Programs, Special Features