Posted on
November 1st, 2010
by Jaimie Schock
The USA Science and Engineering Festival culminated in a gigantic Expo on the Washington, DC, National Mall Oct. 23-24. eGFI and a reported half-million visitors enjoyed the giant kaleidoscope, robot soccer competitions, Bill Nye the Science Guy, live music, explosions, and DIY rockets. See below our collection of photos taken on Saturday.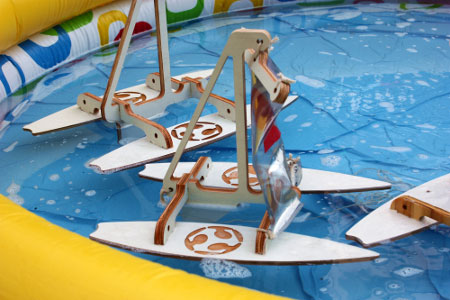 Specially designed sailboats bob in soapy water, propelled by wind and soap.
(Try a similar eGFI class activity with soap and boats.)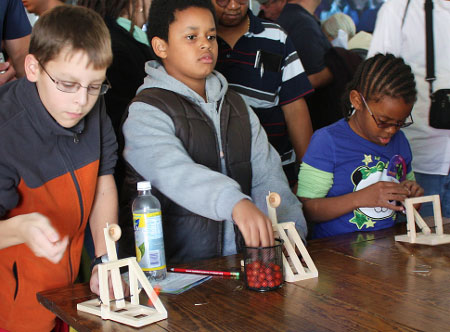 Kids take aim at a target using catapults.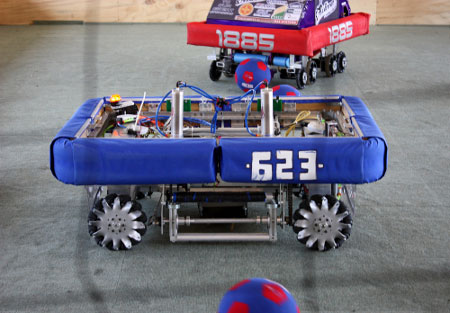 Robots from FIRST Robotics spar during a soccer game.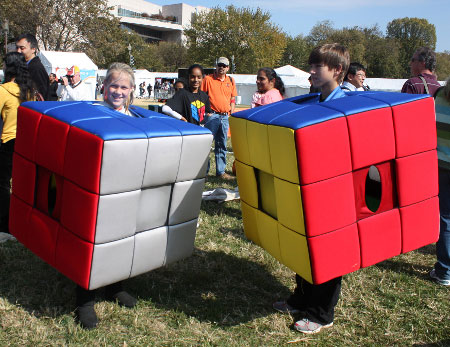 Kids dressed as Rubik's Cubes promote a contest for solving the puzzles.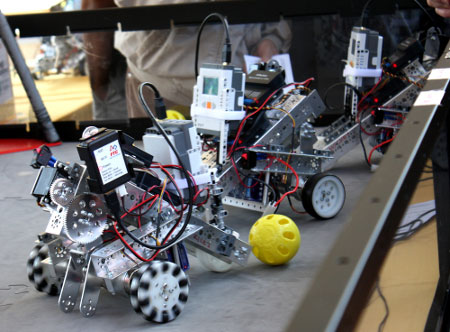 LEGO NXT-powered robots battle.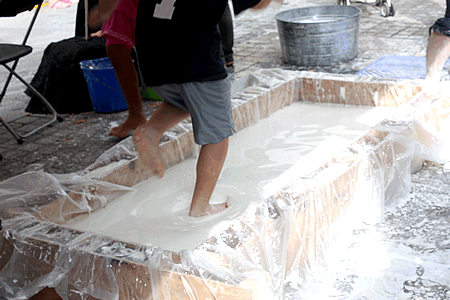 Festival visitors run atop a cornstarch liquid mixture.
(Experiment with cornstarch in our eGFI class activity.)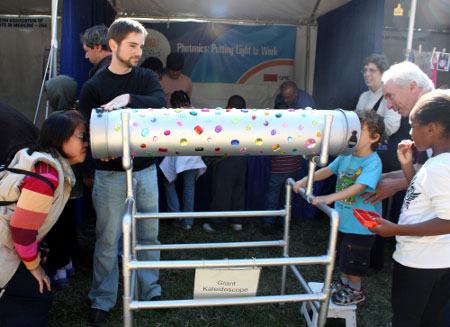 The giant kaleidoscope intrigued both kids and adults.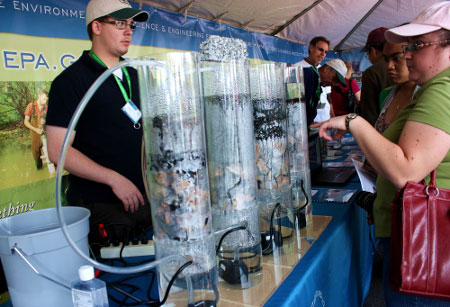 The EPA demonstrates a water filtration system.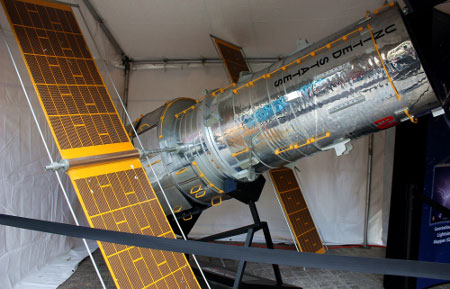 A replica of the Hubble Space Telescope dominated one of several  NASA booths. For eGFI class materials and info on space telescopes, click here.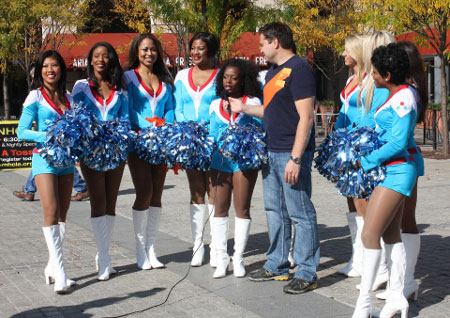 Cheerleaders for science pause for an interview.
Photos by Jaimie Schock/ASEE.
Filed under: Special Features
Tags: Family events, Science and Engineering Fair, USA Science and Engineering Festival 2010