Posted on
September 24th, 2015
by Mary Lord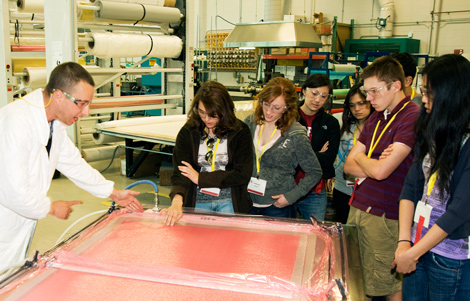 The American Society for Engineering Education administers two paid summer research programs for students in U.S. Navy laboratories: The Science and Engineering Apprenticeship Program (SEAP) for high school students, and the Naval Research Enterprise Internship Program (NREIP) for college and graduate school students.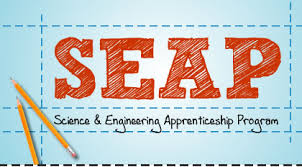 SEAP provides an opportunity for high school students to participate in an 8-week research project during the summer at one of 25 Department of Navy labs during the summer. New interns receive stipends of $3,300, returning interns receive $3,800 for the summer.
The goals of SEAP are to encourage participating students to pursue science and engineering careers, to further their education via mentoring by laboratory personnel and their participation in research, and to make them aware of the Navy's research and technology efforts, which can lead to employment within the Department.
In 2015, SEAP provided competitive research internships to over 265 high school students.
Check your eligibility and apply HERE.
Transcripts, references, and application must be received no later than 5:30 p.m. EST October 23, 2015.

NREIP has similar goals as SEAP. Each year, the program provides an opportunity for 400 undergraduate and 75 graduate students to spend 10 weeks conducting research at some 29 Department of Navy laboratories during the summer.
Check your eligibility and apply HERE by October 23, 2015.
Filed under: K-12 Outreach Programs, Special Features
Tags: ASEE, Grades 9-12, NREIP, Office of Naval Research, paid summer research, Scholarships and Fellowships, Science and Engineering Apprenticeship Program, SEAP, STEM education, Summer Camps & Programs (Students), summer internships, summer research, U.S. Navy