Posted on
July 5th, 2010
by Jaimie Schock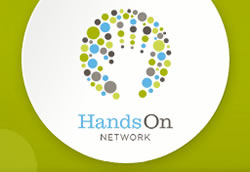 In this detailed .pdf from the HandsOn Network, teachers and educational leaders interested in starting math and science clubs will find instructions, advice and tips, a sample agenda, and additional web resources.
According to the HandsOn Network, math and science clubs are a great way to spark a child's interest in learning. They give students a chance to question how and why things work and to work toward solutions. A math and science Club can provide a safe environment for students to learn and interact with others with similar interests. Clubs also provide a place to explore and discover, especially for students who may have less support at home.
Club prepare students for science fairs and projects, math tests, and material they will learn in the future. Start a Math and Science Club to help your the community by inspiring young people to learn.
Filed under: Web Resources
Tags: Internet Resources, Math, Mathematics, STEM Clubs, Web Resources