Posted on
March 12th, 2010
by ASEE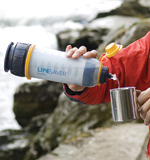 The Spring 2010 Design Revolution Road Show is a traveling exhibition and lecture series bringing "product design that empowers" to 25 U.S. high schools and universities. The road show features a biodiesel-powered truck and Airstream trailer exhibition of 40 humanitarian design solutions, sponsored by Project H Design.  The products will be on view at every stop for visitors to experience, use, and touch; each is a smart design solution to one of eight issues: Water, Well-Being, Energy, Education, Play, Food, Mobility, Enterprise.
The program brings to students  evidence of and tools for design for social impact, with the ultimate goal of empowering the next generation of creative problem-solvers to apply their skills to the world's most pressing problems and improve life on a global scale.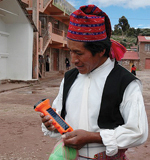 The exhibition will be open to  schools' students, teachers, administrators, and passers-by.  View the nation-wide itinerary to see when the Design Revolution Road Show will be rolling into town, or check the list below.
March 15: Virginia Tech, Blacksburg, VA
March 16: University of Virginia, Charlottesville, VA
March 22: Pratt Institute, Brooklyn, NY
March 23: Brooklyn Community Arts & Media High School (BCAM), Brooklyn, NY
March 25: Syracuse University, Syracuse, NY
March 26: Hobart and William Smith Colleges, Geneva, NY
March 29: Cleveland Institute of Art, Cleveland, OH
March 30: Design Lab High School, Cleveland, OH
April 1: College for Creative Studies, Detroit, MI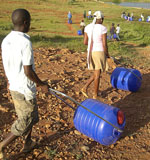 April 2: Cranbrook Academy of Art and High School, Detroit, MI
April 5-6: School of the Art Institute of Chicago, Chicago, IL
April 7: Samata Mason + DesignCHAT, Chicago, IL
April 12-13: University of Wisconsin Stevens Point, Stevens Point, WI
April 15: University of Cincinnati, Cincinnati, OH
April 16: Wilmington High School, Wilmington, OH
April 18: Oberlin College, Oberlin, OH
Filed under: K-12 Outreach Programs
Tags: Amazing Engineering, Design, Engineering Design Process, Exhibit, Grades 6-8, Grades 9-12, Grades K-5