Posted on
January 30th, 2011
by ASEE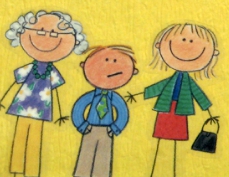 Deadline: April 1, 2011
The No Boundaries National Competition gives students the chance to learn about opportunities at NASA, explore careers in science, technology, engineering and math, and win prizes that are out of this world. After completing the project and presenting their work to peers, student groups are encouraged to enter their project in the competition.
Judging
Final judging of submissions will be conducted by NASA in conjunction with USA TODAY Education. A panel of judges will select the top three entries based on:
Content: 50%
Creativity: 30%
Persuasiveness of presentation: 15%
Grammar/Spelling/Mechanics: 5%
Awards
Students who submit a No Boundaries entry are eligible to win cash awards:
1st Place: Student/Group – $2,000; Teacher/Coach/Sponsor – $500
2nd Place: Student/Group – $1,000; Teacher/Coach/Sponsor – $500
3rd Place: Student/Group – $500; Teacher/Coach/Sponsor – $500
Competition Rules
Read the official competition rules (.pdf)
Students must not use copyrighted materials (including music, photos, images, etc.) in their projects.
Winning Entries
The top three winners of the No Boundaries National Competition will be notified no later than April 22, 2011 and will be recognized on the No Boundaries website. Winners will also be eligible for a VIP experience at a NASA center and may be asked to present their work to NASA.
For more information, read the official rules or visit the No Boundaries website.
Filed under: For Teachers, Grades 6-8, Grades 9-12, Grades K-5, K-12 Outreach Programs
Tags: Competition, Competitions for Students, Contest, Contests, NASA, Publication, Science Contest