Posted on
January 30th, 2011
by Jaimie Schock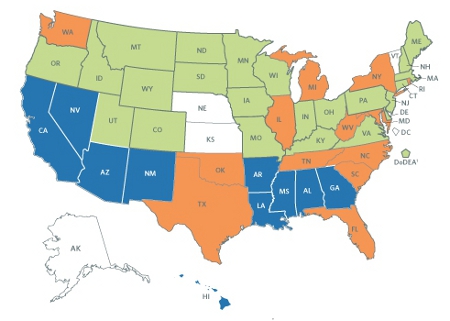 Scores released January 25 from the 2009 National Assessment of Educational Progress show that many U.S. students still struggle in science. Just 34 percent of fourth graders, 30 percent of eighth graders, and 21 percent of 12th graders are performing at or above 'proficient' – with just a tiny fraction displaying the advanced skills that could lead to careers in science and technology.
The results "show students aren't learning at a rate that will maintain the United States' role as an international leader in the sciences," the Christian Science Monitor quoted Secretary of Education Arne Duncan. "When only 1 or 2 percent of children score at the advanced levels on NAEP, the next generation will not be ready to be world-class inventors, doctors, and engineers.'"
Dubbed the "nation's report card," the NAEP test was administered to 308,000 primary school students and 11,000 high school seniors in 46 states and the Department of Defense school system. In the state-by-state breakdown, New Hampshire had the highest proportion of fourth graders scoring proficient or above: 47 percent. Some 41 percent of Montana's eighth graders topped that benchmark. Mississippi scored the lowest among states. The NAEP also revealed wide achievement gaps between racial and ethnic groups.
The New York Times notes the latest scores cannot be used to determine whether science achievement has risen or declined in recent years. But, the results showed that a smaller proportion of 12th graders demonstrated proficiency in science than in any other subject that the government has tested since 2005 – except history. What does that mean in practical terms? The Washington Post reports that the results show that "the average student was likely to be stumped when asked to interpret a temperature graph or explain an example of heat transfer."
The Obama administration has called for an 'all hands on deck' approach and set a goal of recruiting 10,000 new science and math teachers over the next two years.
Filed under: K-12 Education News
Tags: Education Policy, Publication, Research, Research on Learning, Testing