Posted on
December 21st, 2009
by ASEE
"There are no answer booklets to flip through when you have a job," New Jersey 8th grader Chrissy Long sagely explains, so students need to learn how to cull through data to find the right answers. And that's what a "21st century skills initiative" recently implemented in the Ramsey school district in northern New Jersey aims to teach, according to the Waldwick Suburban News.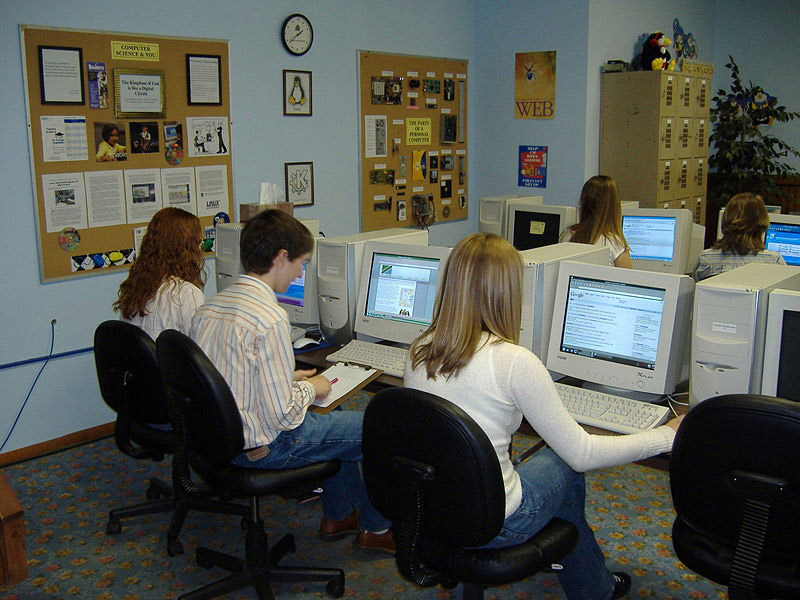 Image from Wikimedia Commons
Three months into the program, designed to teach critical thinking and problem-solving skills, it's already meeting its goals, teachers and students from the Eric S. Smith Middle School told a recent school board meeting. Eighth graders in the Introduction to Physical Sciences course are learning how to formulate hypotheses on their own, create slide presentations and encourage further discussion via a blog on a website set up by science teacher Brandis Stracuzzi.
In one experiment, students had to explain the movement of dry ice and why it converts from a solid to a gas when placed in liquid. Students are expected to question assumptions, validate evidence and communicate with one another — skills that will come in handy in both higher education and the workplace.
Filed under: K-12 Education News