Posted on
September 26th, 2012
by Mary Lord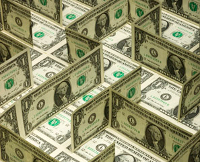 Tired of digging into your pocket because your school's shoestring budget won't stretch to cover materials or equipment?
GetEdFunding, a new grant-finding site,  offers a free, searchable database – updated daily – of more than 600 grants and other funding opportunities culled from federal, state, regional, and community sources.
Sponsored by CDW-G, an information technology company, the resource is available to public and private preK–12 schools, districts, and educators; higher education institutions; and nonprofit organizations that work with schools and students. Registration required.
Education grants with October deadlines include the Verizon Foundation (Oct. 14) and the American Geosciences Institute's Earth Science Week photography contest (Oct. 19)
Grants with November applications deadlines include the National Council of Teachers of Mathematics' Emerging Teacher Leaders in Elementary School Mathematics grants, which provide up to $6,000 to members who can provide ongoing professional development to teachers within the school or district to strengthen their mathematical understanding and instructional practices (Nov. 9) and the National Science Teachers Association's DCAT $2,500 "Making a Difference" Award (Nov. 30).
Teachers seeking a few hundred dollars for class projects, supplies, or field trips can raise money through the online charity DonorsChoose.org. Teachers can post project requests for anything from pencils for a poetry-writing unit to musical instruments. Potential donors can browse the projects and contribute to any that seem worthy; those who donate $50 or more receive personal thank-you notes from students.
Filed under: Web Resources
Tags: Contest, funding, getedfunding.org, grants, Resources for Teachers, School Budgets, Teacher Resources, Web Resources