Posted on
April 11th, 2013
by Mary Lord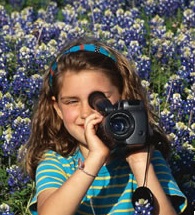 Do you have an inspiring photograph that shows how you and your school or organization are engaging students in environmental education?
Upload them to the National Environmental Education Week's EE Week Photo Contest. Photos can depict activities either inside or outside the classroom, before, during or after EE Week.
The 2013 EE Week Photo Contest runs from April 1 through May 31, 2013. It is open to individuals affiliated with a school or organization providing K-12 educational programs.
Photo Contest applicants must be 18 years of age or older, have a valid email address, and be residents of the United States. Read the complete contest rules.
Entries will be judged on quality, visual appeal, and the student learning that resulted from the environmental education efforts depicted in the photo. Prizes include a Samsung Galaxy Note, a 14.2 megapixel Samsung SMART Camera, and a Dual-View Smart Camera with Built-in Wi-Fi.
Filed under: K-12 Outreach Programs
Tags: Contest, Environmental Engineering, Environmental science, National Environmental Education Week, Photo contest, STEM education