Posted on
March 21st, 2013
by Mary Lord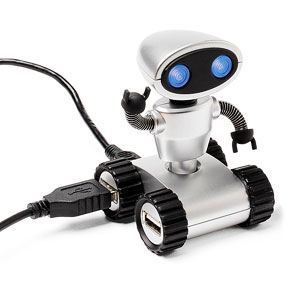 From regional FIRST Robotics competitions to a day of special events at the National Air and Space Museum in Washington, D.C., the country will mark National Robotics Week April 6 – 14 with a host of engaging, hands-on activities.
Check out the annual firefighting robot home robot contest at Trinity College, near Hartford, Conn., or the BotBall tournament in San Diego, capping a standards-based educational robotics curriculum. Mars rovers, service bots, robotic dogs… there's plenty to learn about intelligent machines.
Click here to find an event in your area.
Filed under: Special Features, Web Resources
Tags: Building robots, National Robotics Week, Robotics, Robotics Competitions