Posted on
April 5th, 2010
by Jaimie Schock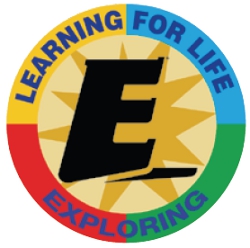 The Engineering/Technology Careers Exploring Program, along with the American Society for Engineering Education, is introducing more youth to careers in engineering and technology.
The Engineering/Technology Careers Exploring Program is partnering with ASEE and many other engineering and technology-related organizations to launch a 2010—2012 Engineering/Technology Careers Emphasis campaign in April.
There are several components to the Emphasis campaign:
engineering/technology careers academies will be held in various locations across the country,
engineering/technology organizations will be highlighted in Learning for Life's national monthly newsletters, and
engineering professionals will be recruited to participate in career fairs being held by local Learning for Life offices.
Exploring is one of several programs under the Learning for Life Corporation's umbrella. Learning for Life is a nationwide, career- and character-education program for youth from early-childhood to post-secondary education. Presently, Learning for Life serves close to 1 million youth in over 14,000 schools and organizations across the country. Youth participants in Exploring work with employees in organizations across the country to explore and learn about the wide array of careers in various occupations. Engineering/Technology Careers Exploring is one of 12 career clusters that the program focuses on.
Working together, ASEE and Learning for Life can open doors that will give youth hands-on experience and first-hand knowledge of careers in engineering and technology.
For more information about Engineering/Technology Careers Exploring and/or about the Emphasis, contact Peggy A. D. Chestnutt, 1329 West Walnut Hill Lane, Irving, Texas, 75015, 972-580-2428.
Filed under: Grades 6-8, Grades 9-12, Grades K-5, K-12 Outreach Programs, Web Resources
Tags: Engineering, Engineering outreach, Programs for Students, Science and Technology, Technology, Web Resources