Posted on
March 9th, 2016
by Mary Lord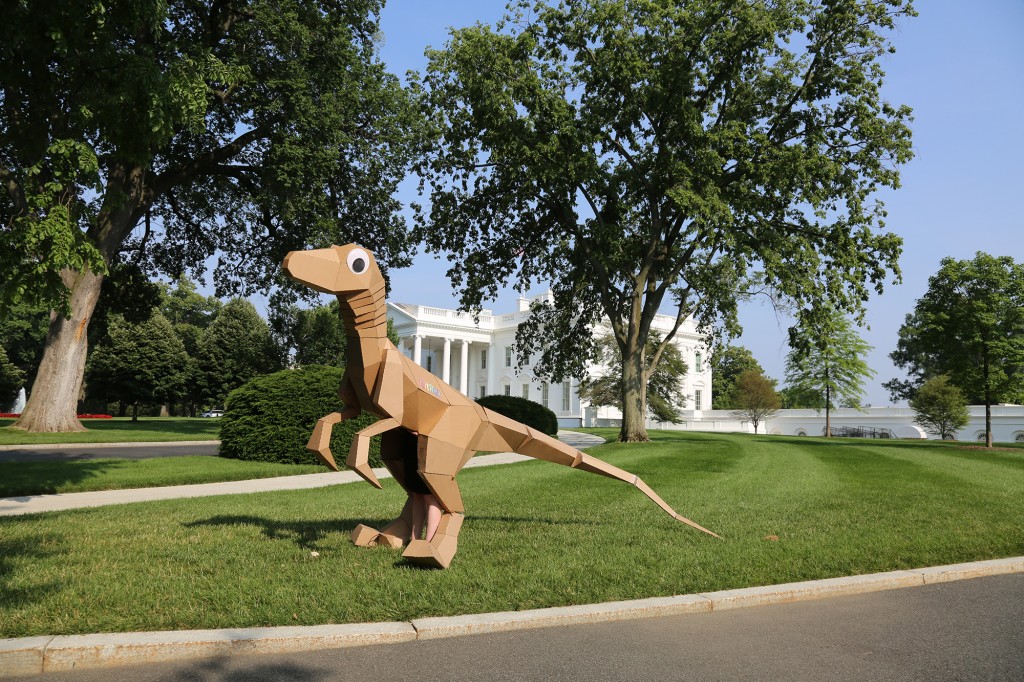 NOTE: There is a free informational webinar March 17. Register HERE.
You don't have to be into crafts to appreciate the maker movement's popularity. What's not to like about cardboard dinosaur sculptures and DIY robots?
Along with unleashing creativity and invention, the benefits of making extend to education. Students who engage in hands-on STEM learning, for example, are more likely to understand concepts and score better on tests, University of Chicago brain research shows.
Could makerspaces transform career, technical, and vocational training? The U.S. Department of Education believes so and has launched a CTE Makeover Challenge to kick-start the process.
High schools are invited to submit designs for a CTE makerspace by April 1. (They need not be certified Fab Labs.) Those eligible can attend a six-week bootcamp to provide expertise in makerspace design and planning. Up to 10 schools will receive $20,000 in cash and other prizes to turn their envisioned makerspace into a reality.
Register HERE for the March 17 informational webinar.
The challenge builds on President Obama's Nation of Makers initiative, which includes the National Week of Making June 17 to 23, 2016.
Filed under: Competitions and Contests, K-12 Outreach Programs, Special Features
Tags: Contest, CTE, Education Policy, Grades 9-12, hands-on learning, makerspace, making, STEM education, Vocational Education, White House