Posted on
November 16th, 2015
by Mary Lord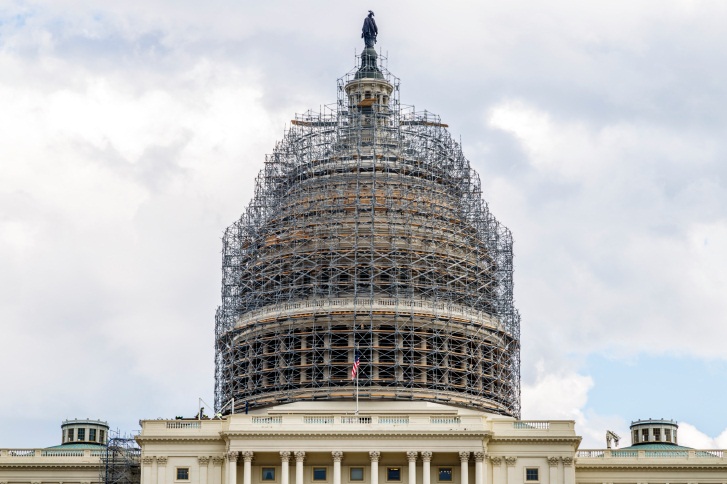 [Updated 12/4/15]
Congress is poised to deliver an early holiday gift to educators before school lets out this December: A rewrite of the 14-year-old No Child Left Behind law that established current testing and accountability mandates.
On December 2, the Every Student Succeeds Act – the new title of the Elementary and Secondary Education Act (ESEA) – sailed through House by a 359-64 margin. The Senate, where 80 percent supported its version of the bill, is expected to follow suit within a week.
Education Week's Politics K-12 blog (11/13) summarized the main provisions that Senate and House conferees quickly worked out in two days of discussion this week. (Reporter Alyson Klein provided some nuts and bolts of the conference committee's version as well as a look at what the new law will mean for teachers.)
The new bill expands opportunities for states and districts to use federal funds for STEM – which is mentioned 253 times in the 1,059-page bill, including in the section stressing science, technology, engineering, math, and computer science as part of a "well-rounded" education.
For starters, according to EdWeek's latest cheat sheet, ESSA preserves mandates to test students annually in math and science. "That's a huge victory because you could have easily seen science testing disappear," said James Brown, executive director of the STEM Education Coalition advocacy group, in an interview with EdWeek's Curriculum Blog (12/4). The bill also adds funding to help states "integrate engineering design skills and practices" into state science assessments – a boon for the 1 in 3 states that have adopted the Next Generation Science Standards.
Another change is the elimination of some programs and consolidation of dozens of others into one big state block grant. The STEM education community was pleased that permissible use of funds include offering STEM competitions and hands-on learning experiences, expanding programs for underrepresented students, and starting STEM specialty programs. The education department's Math-Science Partnerships will be replaced with funds under Title II to create a STEM master teacher corps – a provision championed by Minnesota Sen. Al Franken – and invest in teacher professional development. The STEM Education Act of 2015 that recently was signed into law supports informal science learning in after-school programs, museums, and science centers.
As with NCLB, states still must identify persistently low-performing schools. But they will gain a lot more running room for how to improve high school "failure factories" and schools with wide achievement gaps.
In fact, one of the biggest shifts lies the return of authority to states for determining how to meet federal mandates. For example, the framework prohibits the U.S. Secretary of Education from interfering with or dictating such policies as whether to include test scores in evaluating teachers and other state-level prerogatives. There also are new investments in early childhood education, as Senator Patty Murray (D-Wash.), a leading architect of the compromise bill, had sought, although the program will be housed in Health and Human Services.
Should Congress approve the ESSA as expected, states would be submitting new accountability plans for the 2017/18 school year for approval by the U.S. Department of Education.
Filed under: K-12 Education News
Tags: accountability, Congress, Education Policy, ESEA reauthorization, Every Student Succeeds Act, legislation, NCLB, STEM