Posted on
November 8th, 2010
by ASEE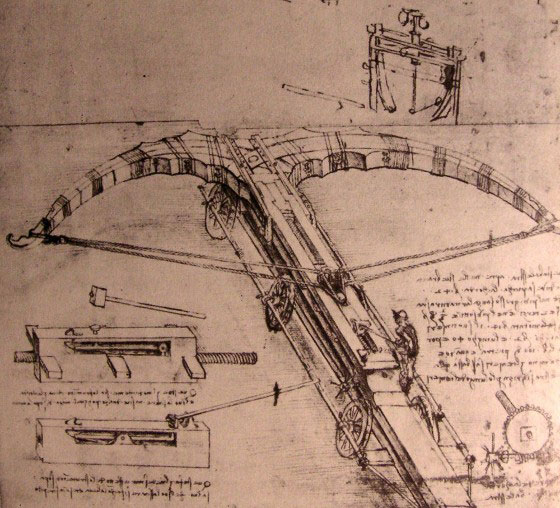 For a dozen students at Sadler Arts Academy in Muskogee, Okla., it's hard to get enough of Leonardo da Vinci.
"We've been studying him for about four weeks," sixth-grader Brenden Martin says, according to the Muskogee Phoenix. "Every time I think of something really cool, I rip out a piece of paper and write it down, even if it's crazy and impossible. And I like to draw. I guess I have those things in common with Leonardo."
The Renaissance artist, engineer and inventor is the subject of a semester-long extra-curricular activity for gifted and talented students, who are studying – and channeling – his life and notebooks.
Melony Carey, who directs the school district's gifted and talented program, says the fifth and sixth graders are studying not only da Vinci's art but the scientific inquiries he made, as well. This approach has led them to Leonardo-type inquiries of their own. They've made detailed drawings of artichokes, for instance, and examined and taken apart small electronic devices.
If Leonardo was the quintessential "Renaissance man," instructor Margaret Wagner assures students: "A Renaissance man can also be a Renaissance woman. Don't worry, girls."
Filed under: K-12 Education News
Tags: Art and Engineering, Engineering in History, Science Curriculum