Posted on
April 20th, 2017
by Mary Lord
What: Introduction to Engineering Design in the K-12 Classroom, presented by Knowles Science Teaching Foundation and ASEE
When: June 3, 2017
Where: George Washington University, Science & Engineering Hall, 800 22nd St. NW, Washington, D.C.
Cost: $250 (until May 7, then $300)
Engineering design challenges can provide engaging ways to enrich students' math and science learning, but what is engineering design and how can teachers incorporate it in their classrooms, as the Next Generation Science Standards require?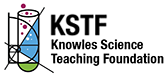 Find out at this day-long introduction to engineering design offered by the Knowles Science Teaching Foundation and the American Society for Engine
ering Education. 
Participants will: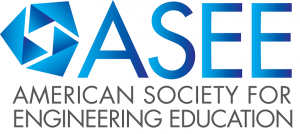 Complete a teacher-facilitator-developed, classroom-tested engineering design challenge for teaching math, science, and engineering skills
Actively co-construct an understanding of the engineering design process
Gather teacher and student materials to help you begin planning engineering design for your math or science class
While the workshop may be especially useful for middle and high school teachers, all materials can be adapted for younger students as well as for instructors interested in incorporating real-world problems in their classes.
Register HERE.
See flyer.
KSTF is a non-profit organization dedicated to providing new math and science teachers with professional development, resources and support
to improve STEM education in our schools. Key features of KSTF professional development services include teachers as facilitators and coaches.
ASEE is a 124-year-old professional society dedicated to advancing all disciplines of engineering and engineering technology education from preschool through graduate school.
Filed under: For Teachers, K-12 Outreach Programs, Special Features
Tags: American Society for Engineering Education, ASEE, Curriculum, Engineering Design, George Washington University, Knowles Science Teaching Foundation, NGSS, STEM professional development, Summer Programs (Teachers), Teacher Training