Posted on
April 20th, 2017
by Mary Lord
When: June 19-23, 2017  (check in Sunday, June 18)
Where: Texas A&M, College Station campus; housing at the spacious White Creek Apartments
Cost: $1,350, inclusive of housing, meals, and transportation from White Creek Apartments to campus.
Register by May 31, 2017
Join Texas A&M and the American Society for Engineering Education for the inaugural offering of an innovative, immersive s

ummer professional learning program designed to help you integrate the "E" into your STEM classes.
Participants will use the engineering design process to build a flying machine under certain constraints. They then they will collaborate to develop a lesson series based on that experience at an appropriate level for their classes. While the workshop is aimed at middle and high school teachers, elementary educators will find the experience useful and rewarding.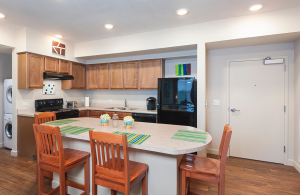 Accommodations at the spacious White Creek Apartments (photo, right) feature outdoor grills – extending the opportunities for teachers to engage with and learn from each other in a beautiful setting.
Two online follow-up sessions will help support implementation and update participants on the project's processes, failures, and eventual successes.
Click HERE to register or for information on other Aggie STEM 2017 teacher workshops and boot camps.
Click HERE for ASEE's Standards for the Preparation and Professional Development for Teachers of Engineering and other ASEE teacher professional development resources.
Click HERE to take a virtual-reality tour of Texas A&M's campus.
Texas teachers will earn continuing professional education (CPE) credits for participation in the workshop, and all teachers will receive a certificate documenting the professional development hours of the program.
Questions? Contact Aggie STEM at 979-862-4665 or aggiestem@tamu.edu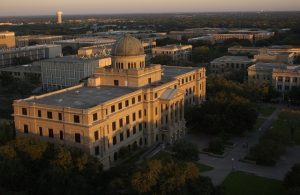 Aggie STEM has been providing professional development in STEM areas for 10 years and serving districts with customized PD for more than 20 years, both in individual disciplines as well as through integrated STEM approaches that help teachers see how their individual content connects with other disciplines.
ASEE is a 124-year-old professional society dedicated to furthering engineering and engineering technology education across all disciplines, preschool through graduate school.
Filed under: For Teachers, K-12 Outreach Programs
Tags: Aerospace Engineering, Aggie STEM, American Society for Engineering Education, ASEE, flying machines, integrated STEM, professional development for teachers, Resources for Teachers, Science Lesson Plans, summer institute, Summer Programs (Teachers), Teacher Training, Texas A&M