Posted on
April 20th, 2017
by Mary Lord
What: Lever Engineering Core Program – Engineering Design in the K-12 Classroom, presented by Knowles Science Teaching Foundation and ASEE
When: June 26-30, 2017 – River Falls, Wisconsin ($800)
When: July 22-26, 2017 – Philadelphia, Pennsylvania ($1,000)
Fee includes a year of follow-up coaching, professional learning community, and virtual hangouts before and after you teach your design lesson. Scholarships available.
REGISTER by June 15, 2017.
Click HERE for details and flyer.
Engineering design challenges can provide engaging ways to enrich students' math and science learning, but what is engineering design and how can teachers integrate it in their classrooms, as the Next Generation Science Standards require?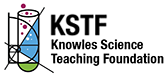 Find out at these week-long, immersive professional learning courses offered by the Knowles Science Teaching Foundation and the American Society for Engineering Education. 
Participants must attend with a colleague and together they will: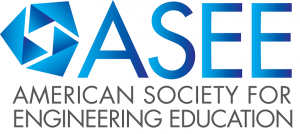 Do content-rich, authentic engineering design challenges.
Analyze real student work and practice facilitating your own engineering design challenges
Plan and teach a lesson together on site.
KSTF is a non-profit organization dedicated to providing new math and science teachers with professional development, resources and support
to improve STEM education in our schools. Key features of KSTF professional development services include teachers as facilitators and coaches.
ASEE is a 124-year-old professional society dedicated to advancing all disciplines of engineering and engineering technology education from preschool through graduate school.
Filed under: For Teachers, K-12 Outreach Programs, Special Features
Tags: American Society for Engineering Education, ASEE, Curriculum, Engineering Design, George Washington University, Knowles Science Teaching Foundation, NGSS, STEM professional development, Summer Programs (Teachers), Teacher Training