Posted on
January 9th, 2011
by ASEE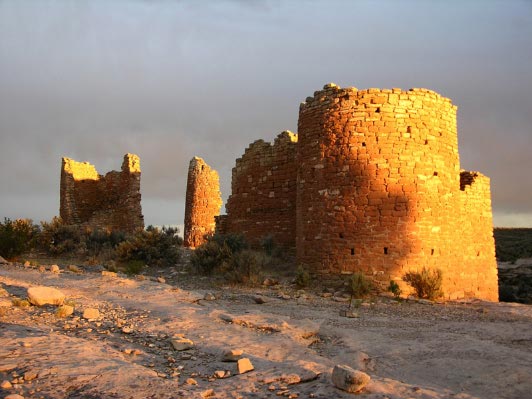 NASA's Website Ancient Observatories, Timeless Knowledge contains a rich bank of material to help students, educators, and others explore the astronomical activities of pre-modern cultures. With separate sections for students and educators, the site contains lesson plans, web resources and links, interactive games, a timeline, and a photo gallery, as well as a showcase of Native Americans involved with NASA.
For thousands of years, people have looked to the sky for answers to some of life's most important and central questions. With no light pollution, no electric lights to push away the night, the sky at one time and for most of history was ablaze with light of its own; millions of lights that moved in predicable patterns throughout the year. During the day, the most prominent and important celestial object, the sun, made its trek across the sky giving life to the world.
Early astronomers were revered in many cultures for their ability to predict and "explain" celestial events. Without the aid of telescopes, they understood the movement of the sun and could predict with great precision, the equinoxes and solstices. The ability to predict eclipses of the sun and moon is thousands of years old and the synodic orbital periods of the 5 naked eye planets were known well over a thousand years ago by the Mayans.
Image credit: Troy Cline. The rectangular "sun room," attached to southern side of this tower at the Hovenweep National Monument, may have been used to mark the equinoxes and solstices. Beams of light shine through portholes illuminating lintels on doorways in the room. Hovenweep National Monument includes six separate pueblos in two states: Cajon and Square Tower in Utah, and Cutthroat, Horseshoe, Hackberry and Goodman Point in Colorado.
Filed under: Web Resources
Tags: Astronomy, NASA, Native American