Posted on
February 16th, 2016
by Mary Lord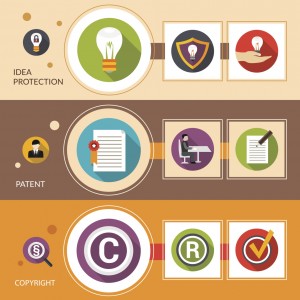 Innovation, STEM, and Intellectual Property is the theme for the United States Patent and Trademark Office's 3rd Annual National Summer Teacher Institute, to be held July 17-22, 2016 at Michigan State University.
Some 50 K-12 teachers from across the country will be selected to participate in this professional development and training program, which combines experiential learning, hands-on projects, and other techniques to help educators incorporate concepts of making, inventing, and innovation into their classroom instruction while meeting the rigors of the Common Core and Next Generation Science Standards.
The central focus of this year's institute is on the creation and protection of intellectual property—including inventions, knowledge discovery, creative ideas, and expressions of the human mind that may have commercial value and can be protected under patent, trademark, copyright, or trade secret laws.
Presentation speakers and hands-on workshop instructors will include experts from the USPTO, Michigan State faculty, noted scientists and engineers from the Science of Innovation curriculum, and representatives from other federal agencies and nonprofit organizations. Travel and lodging are covered for teachers living beyond a 50-mile radius from campus.
Deadline for submitting your online application is Tuesday, March 15, 2016!
Filed under: For Teachers, Special Features
Tags: copyright, Innovation, intellectual property, making, patent, Programs for Teachers, Scholarships and Fellowships, STEM teacher professional development, Summer Programs (Teachers), US Patent and Trademark Office