Posted on
October 11th, 2010
by ASEE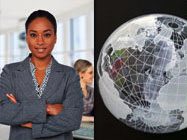 Date: Saturday, Nov 13, 2010. Location: ASME IMECE – Vancouver Convention Center, Vancouver, British Columbia Cost: Free.
Pre-College Hands-on Engineering Workshop
at ASME 2010 IMECE (International Mechanical Engineering Congress & Exposition)
A FREE Hands-On Workshop for K-12 Teachers and Engineers
Saturday, November 13th, 8 AM till Noon, at the the Vancouver Convention Center, Vancouver, British Columbia.
Featuring hands-on classroom activities developed by educators and engineers, this workshop is designed to bring K-12 educators together with engineers.
Join us as we bring science, technology, engineering and math (STEM) to life for students. Groups of teachers will be matched with engineers to work on lessons incorporating engineering applications for math, science and social studies classes.
Fun and Creative Activities Include:
Spuds in Space: Engineering with Potatoes
Balloon Blast Off: Engineering with Balloons
Designing Bridges with a Purpose
Founded in 1880 as the American Society of Mechanical Engineers, ASME is a not-for-profit professional organization that enables collaboration, knowledge sharing and skill development across all engineering disciplines, while promoting the vital role of the engineer in society. ASME codes and standards, publications, conferences, continuing education and professional development programs provide a foundation for advancing technical knowledge and a safer world.
For questions please contact Edie Kudlis at kudlise@asme.org (212-591-7020)
Registration
To register,  send your name, school and email contact information to: kudlise@asme.org. If  registering others, please provide all information listed above for the participant so that they can receive information.
There is NO FEE, but SPACE IS LIMITED. Please REGISTER EARLY.
Filed under: For Teachers, K-12 Outreach Programs
Tags: Professional Development, Programs for Teachers, Workshops