Posted on
September 13th, 2010
by ASEE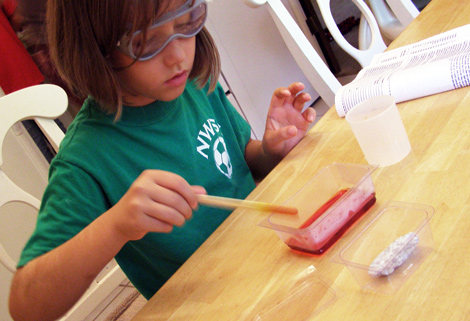 Wow! That's Engineering! Signature Event
Location: Carnegie Mellon University, 5000 Forbes Avenue, Pittsburgh, Pa. 15213
Level: Girls in grades 6-8
Date: September 18, 2010
The Society of Women Engineers, Pittsburgh is sponsoring Wow! That's Engineering!® on Saturday, September 18, 2010 at Carnegie Mellon University, for girls in 6th through 8th Grade and their parents and educators. Join to experience the creativity and innovation of engineering and technology with fun hands‐on activities. Participants will also hear from and network with engineers, engineering students, university faculty, and STEM experts. One adult per child may register.
Location: Carnegie Mellon University – 5000 Forbes Avenue, Pittsburgh, Pa. 15213
Date: September 18, 2010
Time: 8:30 am – 3:00 pm (Lunch will be served)
Target Audience: Middle School Girls in grades 6-8. There will also be a parallel event for parents and educators.
To Register: www.surveymonkey.com/s/pittwow. There is NO COST to attend, but registration is limited.
REQUIRED FORMS (Please bring a signed copy of these forms to the event): Student Permission Form and Adult Photo Release Form
Feel free to download, print and distribute this EVENT FLYER.
Additional Information: swe.pittsburgh@gmail.com
Image: Lotzman Katzman/Flickr
Filed under: Grades 6-8, K-12 Outreach Programs
Tags: Family events, Programs for Girls, Society for Women Engineers, Weekend programs, Women in Engineering