Posted on
February 10th, 2011
by ASEE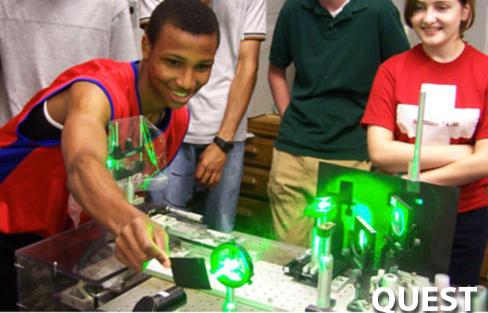 Dates: July 11-29, 2011. Level: Rising Seniors. Location: Mississippi State University. Application deadline: April 15, 2011. Cost: $500.
QUEST
The Bagley College of Engineering Summer Research Program, QUEST, provides opportunities for gifted and talented, rising high school seniors three weeks working in world-class laboratories on the campus of Mississippi State University. The program will expose students to the excitement and opportunities of a career in engineering research, and provide an innovative research opportunity to allow scholars a chance to increase their knowledge and understanding of engineering. Special enrichment seminars will also be offered to provide participants with the knowledge and skills needed to be successful students and researchers.
Quest is a highly competitive program and should not be thought of as a summer camp. Students are expected to work hard, make a contribution to the project, and participate in all seminars and other activities. Only those who exhibit the highest levels of maturity will be accepted.
For more information, please contact Robert Green at 662-325-2267, or check the Website.
Dates: July 11-29, 2011
Fee: $500 (Scholarships available for those who qualify)
Deadline for application: April 15, 2011
Download Word Doc. Application
Filed under: Grades 9-12, K-12 Outreach Programs
Tags: Grade 12, Summer Camps & Programs (Students), Summer Programs (Students)