Posted on
May 10th, 2010
by Jaimie Schock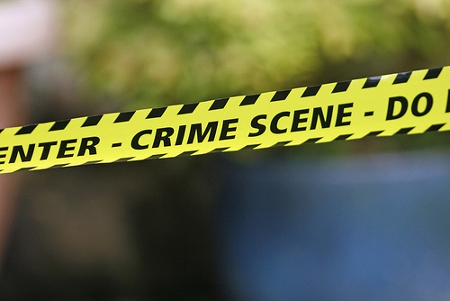 Recently, 60 middle school girls from the Pittsburgh area gathered for a Girls' Night Out — with a twist: They got to investigate a mock crime scene using modern detection techniques, including advanced photography and footprint casts. The hands-on introduction to forensic science was part of a yearlong, $5,000 program at the California University of Pennsylvania to encourage middle school girls to pursue STEM careers, according to the Pittsburgh Post-Gazette. It was funded by the American Association of University Women, which also awarded grants to bankroll similar programs at 11 other colleges around the U.S. in the wake of a report it released earlier this year, which studied the dearth of women in science, engineering and technology.
The program coordinator, Katherine Weber, a technology education instructor at Cal-U, told the paper that "research indicates that we really need to target middle school girls, before stereotypes (that girls don't do math and science) can form." Girls have the necessary skills, but that doesn't translate into post-secondary STEM enrollment, because of gender stereotypes, peer pressures, and poor awareness of career options, she said.
The girls also got to hear a keynote speech from a real-life forensic scientist, Nicole James, who works for the Allegheny County medical examiner. She told the girls how much she loved her work, though she admitted it wasn't anything like the TV show CSI. "I don't carry a gun and I don't interrogate anyone. Most of my work is done in a lab." Sounds safer, too.
Filed under: K-12 Education News