Posted on
September 29th, 2009
by Jaimie Schock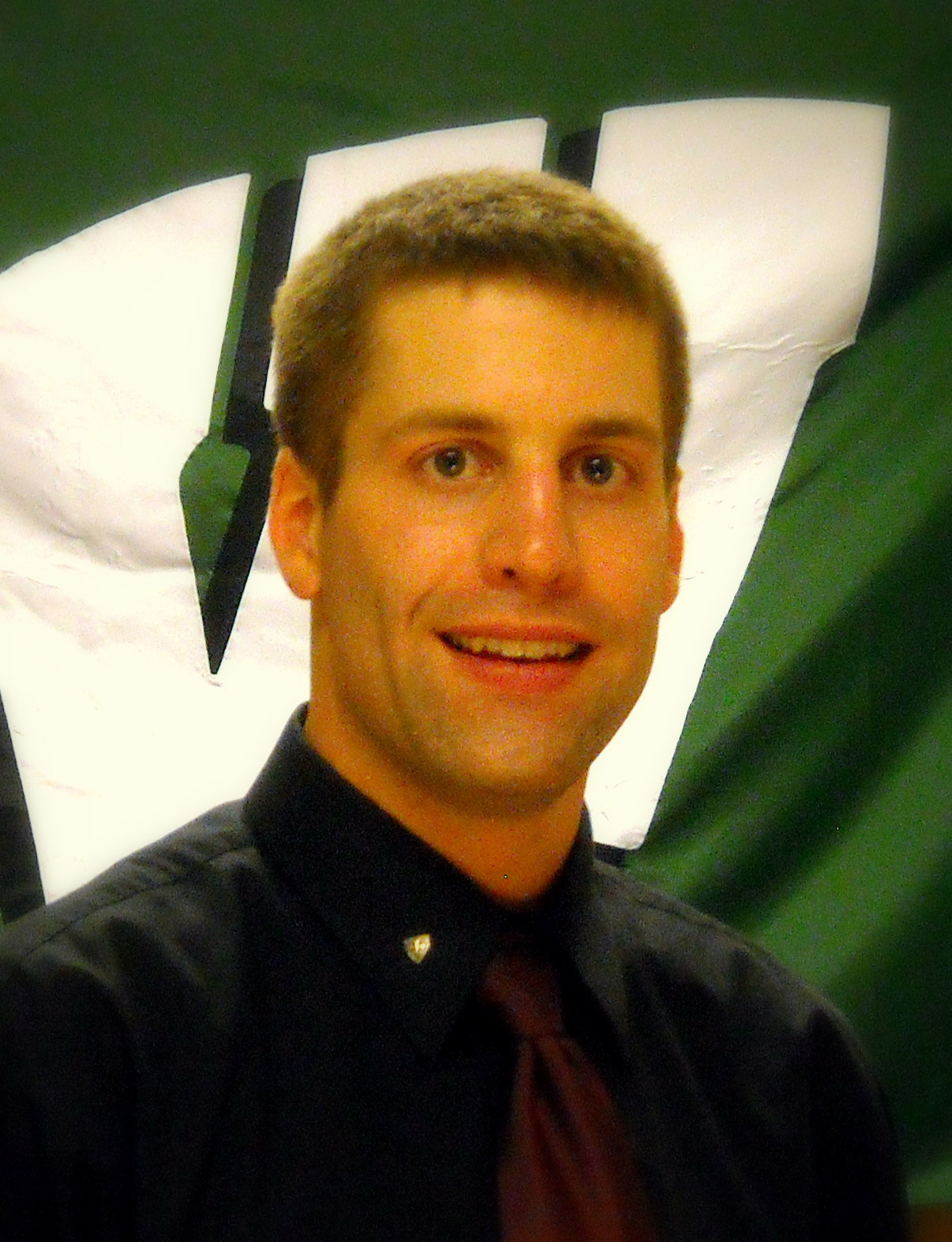 The perfect school would be a farm, Craig Kohn believes. Textbooks would be discarded. Lectures would be rare. It's a reality he may one day help create.
Kohn, now in his second year of teaching agriscience at Waterford High School in Waterford, Wisc., takes an outside-the-box approach to education. He lets students decorate the ceiling tiles above their seats using paper and tape, to create their own personal space. He plays music during class, taking requests from students. He poses a "question of the day" – like "What's your favorite restaurant?" – to learn students' outside interests. And when he gives a test, he invites students to give it a rating.
It all sounds like fun, but Kohn combines it with real-world challenges. This year, he and several of his students applied for and received a $2,500 grant from Toyota to seek a cost-efficient way of turning algae into ethanol biofuel. Algae is highly efficient at photosynthesizing light energy into food, far more so than corn. But Kohn's students have to learn how to best capture and harness that energy.
The Waterford students hit their first snag when they realized that wild algae would not be able to produce enough lipids and sugar to produce acceptable amounts of ethanol. Farmed algae can work in its place, though, and the students have set to work developing a streamlined, cost-effective progress for cultivating and harvesting it. The group hopes eventually to test their fuel in an engine in the future.

The biofuel project is part of Kohn's belief that it's not good enough to teach the facts and results of science. Without knowing how results are obtained, students will never know how to arrive at their own conclusions, he says. "If our students walk away memorizing facts but are unable to use them, we have failed."
Agriscience is a perfect way to learn and practice the scientific method, Kohn suggests, because it combines various disciplines – agriculture, biology, engineering, disease research, and more. There are few other situations in which students can be tested like a scientist everyday, "not to mention the business, communications, and mathematics components." Kohn adds, "I've always said that if I had unlimited potential to design the perfect school, it would be a farm."
In his various classes, engineering comes into play as part of broader studies in biosciences, landscaping, and research. In one unit, students learn about the engineering and physics aspects of biofuel production and engine performance, and about making more efficient use of fuel. Landscape design requires a considerable amount of engineering knowledge, he notes: Construction methods, types of materials, and structural attributes all have to be considered when studying and executing landscape design.
"It is clear we are failing to meet the need for qualified engineers in the country," Kohn says, so he's doing his part to encourage more students to explore engineering fields. In the second week of every semester, his students participate in a "career week" project for which they have to create a portfolio presenting a vision of their future professions, complete with descriptions of salary, work conditions, colleges attended, and major field of study. Kohn uses the opportunity to encourage students to research their chosen fields further, and reports that engineering is a popular choice.
Kohn's innovations are starting to draw attention. Jeffery A. Hicken, a consultant at the Wisconsin State Department of Public Instruction, calls him an exciting new teacher: "He is bringing agriculture, science, and relevance to the forefront of his teaching."
Student Amy Stanger, current president of the school's agriscience club, could not be more enthusiastic: "He pushes you to do things that he knows will help you out and helps you succeed in the areas you are most interested in." She adds that Kohn teaches "in a way that is fun and highly educational, in which you don't even feel as if you are learning. His class is always the highlight to my day!"
As for Kohn, he'd like to see that enthusiasm for learning spread. "For the standard of living to improve, we must all be scientists in some way, shape, or form."
Algae photo courtesy of the University of California-San Diego
Filed under: Special Features
Tags: Environmental Engineering, Green Technology, Research on Learning, Technology for Learning