Posted on
January 21st, 2014
by Mary Lord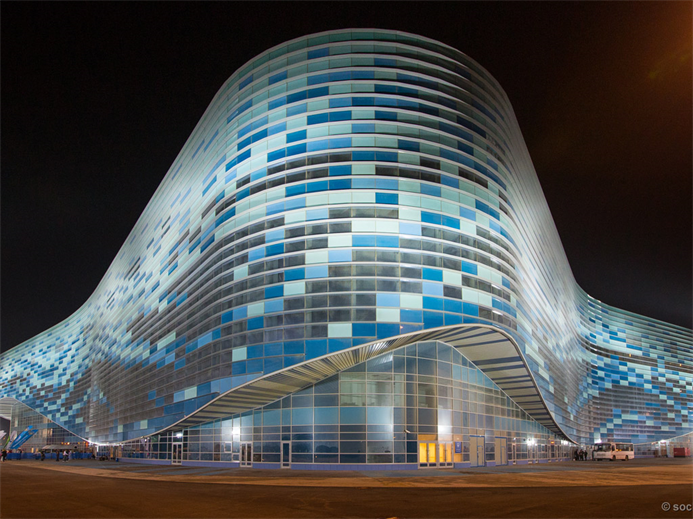 Images courtesy of Sochi2014
It takes host cities a lot of time, money, and engineering to prepare for the Olympics. Sochi, the Russian Black Sea resort that will welcome athletes and fans from around the world this February, is no exception.
A recent Businessweek article estimated the total at $51 billion, making Russia's games the costliest in history.
Among the projected 218 construction projects is a new, $8.7 billion road and high-speed railway built to whisk visitors some 31 miles from the beachfront town of Adler to Krasnaya Polyana, the mountain resort that will host the ski and snowboard events of 2014 Winter Olympics. The glass-encrusted station is Russia's biggest, while the long tunnel leading to the slopes was deemed one of the world's most challenging engineering digs of 2011. Sochi also needed a new seaport to accommodate the construction materials, mobile power stations, and other infrastructure necessities.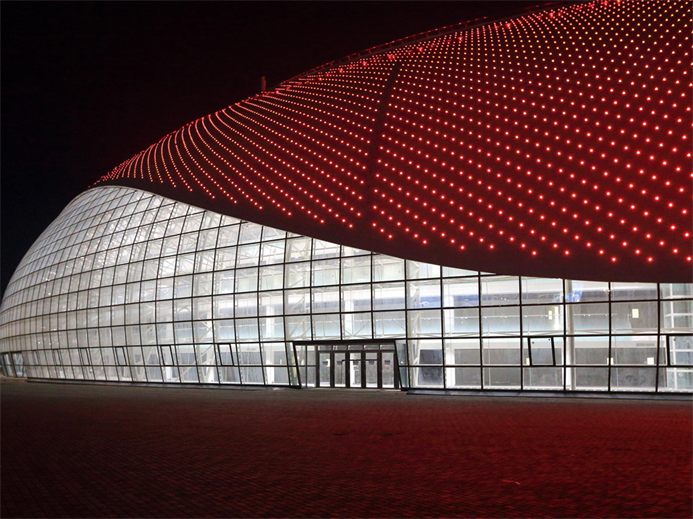 Other civil and structural engineering projects include 12 sports complexes, such as the two gleaming ice arenas (the Skating Palace, top, and Bolshoy Dome, above) that dominate the coastal resort. There also are expansive networks of water and gas pipelines to serve these venues as well as the just-built hotels and Olympic University, which recycles and composts waste. Meanwhile, a thermal plant that uses a reverse-circulation cooling system with dry cooling towers to save 98 percent of Adler's drinking water.
Electrical and computer engineering firms also faced some mammoth challenges. Face recognition software was developed to enhance airport security, for example. And Canada's Avaya will supply wifi for 120,000 electronic devices simultaneously – a capacity the contractor likened to serving three Super Bowls per day for 17 days.
Take an animated tour of the Sochi Olympic sites:
[youtube]http://www.youtube.com/watch?v=pWojpPkfFoY[/youtube]
Filed under: Special Features
Tags: arena, Civil Engineering, Environmental Engineering, infrastructure, Olympics, Safety engineering, ski lift, snow, Sochi, Sports, stadium, train, Transportation, Winter Olympics