Posted on
August 29th, 2014
by Mary Lord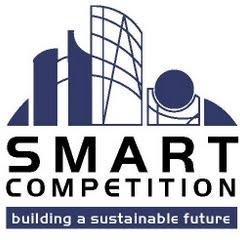 In a world increasingly dependent on energy efficiency, material sustainability, and redesign and reuse rather than new design, the SMART Competition invites high school students to apply their knowledge of science, math, physics and engineering to develop intelligent-building solutions.
The students will be mentored by design and engineering professionals, and use the same techniques and tools as many of the country's best design firms.
For the 2014 competition, students will redesign a gymnasium found on an existing high school campus.  All teams will redesign the same building. Click to see the deliverables and rules.
Teams are comprised of 3 to 4 students and an educator/sponsor. They first will compete at the regional level, with the top team from each region competing at an international event.
Registration opened August 18, 2014. Register here.
Filed under: Competitions and Contests, Grades 9-12, K-12 Outreach Programs, Special Features
Tags: high school, SMART, Sustainability