Posted on
March 8th, 2010
by ASEE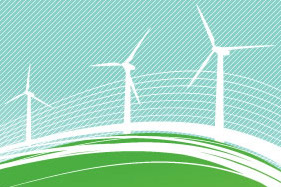 Conference dates: May 23-26, 2010. Location: Dallas, Texas. Application deadline: March 15, 2010.
The American Wind Energy Association (AWEA) offers several scholarships to attend WINDPOWER 2010 Conference & Exhibition to be held May 23-26, 2010, in Dallas, Texas.
The education scholarships provide those interested in enhancing their knowledge of the wind industry an opportunity to attend WINDPOWER Conference & Exhibition and learn from the experts.
The award is available to anyone interested in enhancing his or her knowledge of the wind industry.  However, top priority will be extended to any full-time university student, faculty/staff, or K-12 professional.
Volunteer Program. AWEA encourages those interested in the scholarship program to also apply to be a conference volunteer. Volunteers play an essential role throughout the event, and are able to meet and mingle with wind energy industry professionals, and attend conference sessions and other events in exchange for their work. Please feel free to apply for the scholarship program and a volunteering position simultaneously.
Application Materials:
• Completed Education Scholarship Application Form including, contact information and personal statement
• Personal resume (no longer than 2 pages)
Attach application and personal resume to an email and send to education@awea.org with heading "Scholarship Application for WINDPOWER 2010" by 11:59 PM ET, on March 15, 2010.  Applications submitted after that time will not be considered. Winners will be notified by April 15, 2010. Please do not contact AWEA to inquire on the status of your application before this date as it will only prolong the process.
Download the application form CLICK HERE
For more information, please visit the Website
Filed under: For Teachers, K-12 Outreach Programs