Posted on
February 15th, 2010
by ASEE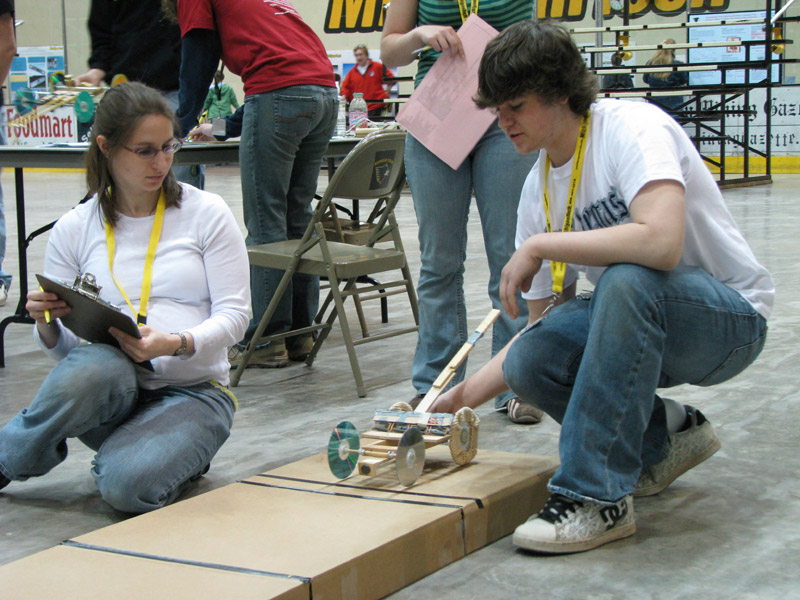 Date: May 7, 2010. Level: High School students from Upper Michigan, Wisconsin, and Minnesota. Location: Michigan Technological University, Houghton, MI. Application Deadline: April 23, 2010.
The Engineering Olympics
Hankering for more Olympics? The Engineering Olympics, an annual event for the last nine years, is hosted by the Engineering Fundamentals Department at Michigan Technological University, and consists of a series of competitions for high school students.
The Engineering Olympics aims to excite and inform high school students about the engineering profession and provide them with an opportunity to apply scientific and mathematical principles to the "real world."  This event gives students hand's on challenges, for which they can apply knowledge gained through their high school courses. This event is an all day affair. Schools from the entire region (Upper Michigan, Wisconsin, and Minnesota) participate.
Four main competitions are held in the morning,  with certain criteria that must be met.  Previous Engineering Olympics have included contests such as the Mackintooth Bridge, Bomb the Beanies, Robo Soccer, and Mickey on the Move, and the On-Site Competition: "Grape Juice." Schools are normally notified three months in advance about these competitions and are allowed the remainder of the time until the event to work on their projects.
Students who participate are asked to work in teams of four.  Following the morning competitions, lunch is served,  then an on-site 'mystery' competition is held.  The On-Site Competition is kept a secret until the day of the event.  No school is given prior notice. The Engineering Fundamentals Department supplies all materials necessary, and students are given around an hour that afternoon to do their best on whatever the competition happens to be.
Please see the Website for more information and the 2010 Registration Form

Contact: Department of Engineering Fundamentals, Engineering Olympics, Dillman Hall, 1400 Townsend Drive, Houghton, MI 49931-1295; Fax:  906-487-1620;
Email: clpaymen@mtu.edu
Filed under: Grades 9-12, K-12 Outreach Programs