Posted on
October 6th, 2011
by Jaimie Schock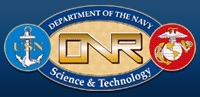 The Office of Naval Research offers several outreach programs for students at different grade levels. The programs, which include competitions and after-school experiences, range in size and mission. Here is a sampling:
CSI Summer Camps (Dallas, 300 students)

The Caruth Institute for Engineering Education will host two sessions of the Southern Methodist University (SMU) CSI Summer Camp. Each five-day session includes a variety of hands-on activities designed to introduce students to the technology behind biometrics and crime scene investigation (CSI). The program also includes presentations from the Navy, Marine Corps, and local law enforcement officials.
Each day of camp is broken into multiple sessions related to a topic of the day. Students will hear a variety of speakers, do hands-on activities, and play games related to the day's topic. In addition, there will be a field trip to the Dallas Museum of Nature and Science and tours of biometric access systems on the campus of SMU. Topics include iris recognition, hand geometry, fingerprints, face recognition, DNA, and more.
Expanding Your Horizons (Five locations, 750 students)

The Expanding Your Horizons (EYH) Network, (formerly the Math/Science Network) started in 1974 as an informal group of women scientists and educators in the San Francisco Bay Area who were concerned about low female participation in math courses. They began planning coordinated efforts to strengthen their individual programs and establish mutual support on a volunteer basis.
The Network is a non-profit membership organization of educators, scientists, mathematicians, parents, community leaders, and government and corporate representatives.
Iridescent (in Los Angeles and New York City)

Iridescent leverages two untapped resources–engineers and parents–to address the STEM achievement gap. The engineers involved receive extra education training (32 classroom hours over 16 weeks). The program provides multi-session courses to the same families year after year. This structure, in contrast to Family Science Nights and other one-off events, allows the engineers to form long-term mentoring relationships with students and their families. Iridescent aims to help parents become successful participants, investors, and leaders of the Family Science Program.
The program also seeks to make science uniquely exciting for students. The courses feature cutting-edge technology in an engaging, applied story instead of focusing exclusively upon discrete, basic science concepts. For example, families learn about magnetism and waves by understanding how these principles make an MRI machine work.
Let's Go Boys and Girls (Baltimore, 100 students)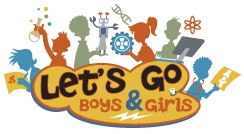 LET'S GO is a new program designed to inspire and support boys and girls from low-income, underserved communities to become professionals in technology fields. These children rarely receive the encouragement or guidance to help them become STEM professionals. LET'S GO Boys and Girls aims to help out-of-school organizations deliver fun, hands-on STEM activities and increase students' interest and proficiency.
Naval Research Enterprise Intern Program
The Naval Research Enterprise Intern Program (NREIP), provides an opportunity for university students to participate in research at a Department of Navy laboratory during the summer. This ten-week intern program is designed to provide opportunities for undergraduate and graduate students to participate in research, under the guidance of an appropriate research mentor.
The RoboBoat Competition is a student robotics challenge in which teams race Autonomous Surface Vehicles (ASVs) of their own design through an aquatic obstacle course.
The goal of the RoboSub competition is to advance the development of Autonomous Underwater Vehicles (AUVs) by challenging a new generation of engineers to perform realistic missions in an underwater environment. This event also serves to foster ties between young engineers and the organizations developing AUV technologies.
Sally Ride Science (Gulf Coast, 200 teachers)

Sally Ride Science™ is a science education company that  supports girls' and boys' interests in science, math, and technology. A key part of the company's mission is to make a difference in girls' lives, and in society's perceptions of their roles in technical fields. The company's school programs, classroom materials, and teacher trainings are designed to "bring science to life to show kids that science is creative, collaborative, fascinating, and fun."
SeaPerch (4-H, 30 states, 24,000 students)

SeaPerch is an underwater robotics program that trains teachers to teach their students how to build an underwater Remotely Operated Vehicle (ROV) in an in-school or out-of-school setting. Students build the ROV from a kit comprised of low-cost, easily accessible parts, following a curriculum that teaches basic engineering and science concepts with a marine engineering theme.
Building a SeaPerch ROV teaches basic skills in ship and submarine design and encourages students to explore naval architecture and marine and ocean engineering concepts. It also teaches basic science and engineering concepts and tool safety and technical procedures. Students learn engineering and design skills and are exposed to careers in naval architecture and naval, ocean, and marine engineering.
Read about a teacher who worked in this program with his students.
Science and Engineering Apprenticeship Program
The Science and Engineering Apprenticeship Program (SEAP) is an eight-week summer research opportunity at participating Office of Naval Research laboratories for high school students who have completed at least grade 9. Applicants must be 16 years of age for most laboratories, and U.S. citizens or permanent residents. Graduating seniors also are eligible to apply. The stipends for the summer program are $3,225 for new students and $3,775 for returning students. The online application is open as of October 1st, 2012 for the 2013 program.
Youth Exploring Science (St. Louis, 200 students)
The Youth Exploring Science (YES) program promotes the Saint Louis Science Centers' mission "to stimulate interest in and understanding of science and technology throughout the community." The YES program works with 250 underserved teenagers throughout the course of their high school career, providing them with an inquiry-based learning environment that focuses on science, mathematics, and technology.
YES teens are recruited from more than twenty partnered community-based organizations that serve low-income families throughout the St. Louis area. Participants of YES gain professional, academic, and real world skills that assist in building self-confidence and personal success. YES teens interact directly with organizations and community partner members to help facilitate science events and activities.
Filed under: For Teachers, Grades 6-8, Grades 9-12, Grades K-5, K-12 Outreach Programs, Web Resources
Tags: After School, American Society for Engineering Education, Building robots, Competition, Competitions for Students, Museums, Office of Naval Research (ONR), Outreach, Outreach for Schools, Resources for Teachers, Robotics Competitions, Summer Camps & Programs (Students), U.S. Navy, Underwater Robot, Web Resources